Currently viewing the category: "hand lettering"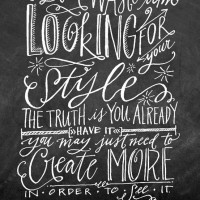 Some inspiration for today regarding art..
and here's some beautiful lettering by Lindsay Letters.
both of these I found on pinterest, posted by Poppytalk who posts a great amount of great things.
Continue Reading →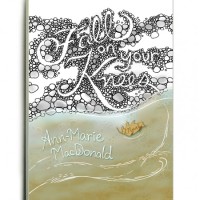 This is a Round 2 for a book cover design I did for my hand lettering class. If you haven't read this book, it's really amazing – warning: It's a tear-jerker. A saga of generations of sisters and lots of drama, mystery, love and an amazing plot.
Anyways, what do you think of […]
Continue Reading

→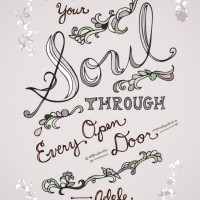 Here's the poster of the sketch I did of this Adele quote. We had to make it 13×19 for class, but I might resize to 8.5×11 so I can make prints. I love this quote – and I'd love it on my wall to remind me to put my all […]
Continue Reading

→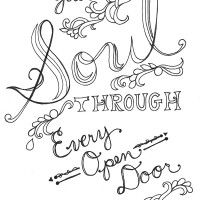 I love this quote by Adele. I'm taking a hand lettering class with Bonnie Clas and our first assignment is to create a 13×19 poster of a lyric.
This was more difficult than I thought it was going to be. I'm used to writing tops 3-4 words.. […]
Continue Reading

→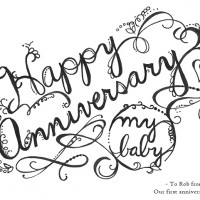 Happy Anniversary to my amazing husband of one year and counting!
July 2, 2011
This is a hand-lettering design I made for him – since he's in Utah right now and I can't see him, I spent Sunday making this. I think I do my best work […]
Continue Reading

→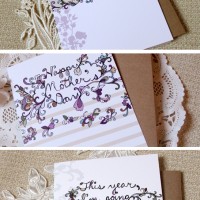 Mother's day is almost here! Check out our new Mother's day cards. Order before Friday to definitely get them by Mother's day (May 13th!)
For full messages, see descriptions in our Cynla etsy shop. All three cards are available to give to all the moms you know.
Continue Reading

→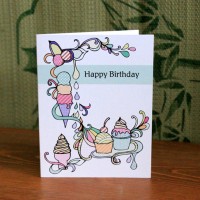 New cards available in our Cynla Etsy shop! A land of ice cream where all your cares melt away, Happy Birthday in blues for all of your happy birthday blues, and some Japanese lanterns in red and blue for brightening someone's day. The puns I know.. I think […]
Continue Reading

→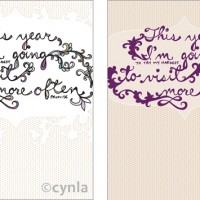 This card is inspired by my mom.. who asks me on the phone when am I coming home? and then when I'm visiting, asks when I'm going to see her next. I wonder how often I would have to visit for it to be enough? Any moms know? Probably if I moved back […]
Continue Reading

→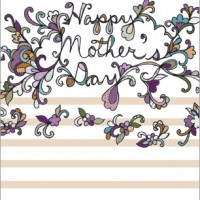 In a world of cards, I have to design at least half a year ahead. Stores expect to be looking at Christmas lines in August. I haven't quite made it to this schedule yet, but I feel way ahead of Mother's Day, May 13th – two whole months ahead. This card will be […]
Continue Reading

→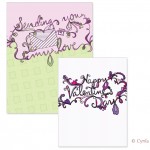 New Valentine's Day cards are almost here!
This is the first holiday I'm really prepared for in my business and I'm proud to offer EIGHT new designs this year!
I have patterns and hand lettered designs. My "tons" card is already a hot-seller. I like colors that aren't really associated with […]
Continue Reading

→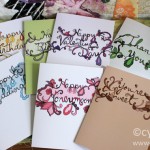 Cynla Cards – The greeting card business has been started! Thanks for all the support from my family and friends in getting this up and running. Please sign up for emails to get updates on my lines and sales. This is going to be a great 2012 and […]
Continue Reading

→
sign up for cynla blog updates

about me

Hi! Thanks for visiting. Drawing and creating has become a way for me to de-stress. I'd like to do it more often. This is a space for me to share my art and inspiration, my card designs, and to remind myself to stress less.

My card business and moving outside of NYC [gasp] is a new adventure in my life and I'm happy to be able to share it with you. Feel free to drop me an email cindy [ at ] cynla.com, leave a comment or two, or visit my website (www.cynla.com) and shop (cynla.etsy.com).

Happy de-stressing!

~ Cindy

from the shop

archives