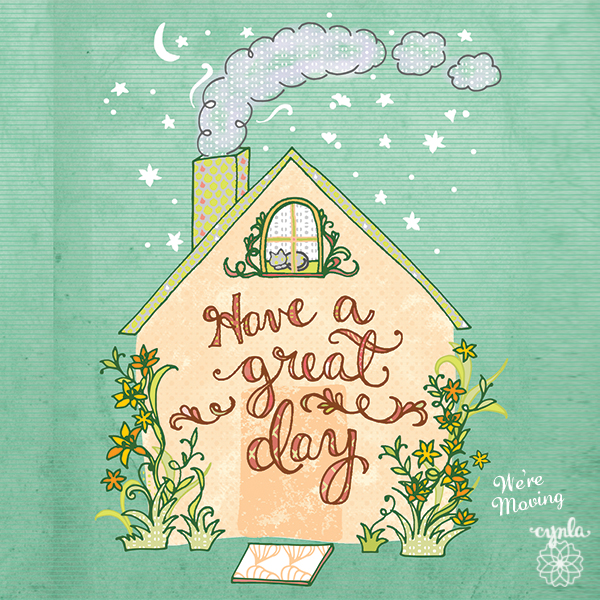 Phew – we're moving our home and studio in a bit. Moving is one of my least favorite things, but I'm paring down, simplifying, making decisions and starting anew.
Send me some good moving vibes! Or better yet, take advantage of my moving sale. Had your eye on my new Turtle Print? or fireflies greeting card? Use code HAPPYMOVINGDAY for a crazy 20% off! Only in my etsy shop – www.cynla.etsy.com – through Sunday (the 23rd). That's 6 days including today. I know that because that's how much time I have left to PACK! Wish me luck!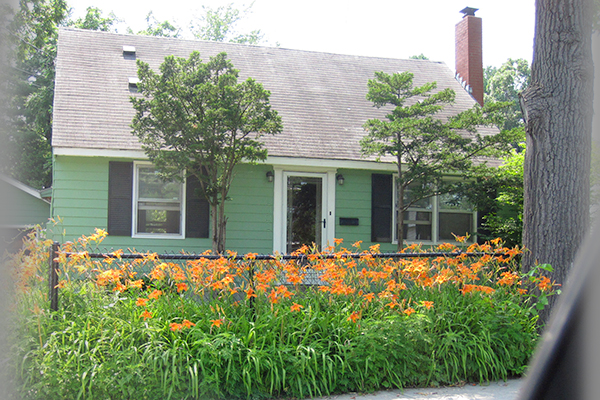 P.S. This isn't our new house, but a house that reminded me of my card. They're just missing the cat in the window.
Easy Links: [House Greeting Card]
sign up for cynla blog updates

about me

Hi! Thanks for visiting. Drawing and creating has become a way for me to de-stress. I'd like to do it more often. This is a space for me to share my art and inspiration, my card designs, and to remind myself to stress less.

My card business and moving outside of NYC [gasp] is a new adventure in my life and I'm happy to be able to share it with you. Feel free to drop me an email cindy [ at ] cynla.com, leave a comment or two, or visit my website (www.cynla.com) and shop (cynla.etsy.com).

Happy de-stressing!

~ Cindy

from the shop

archives