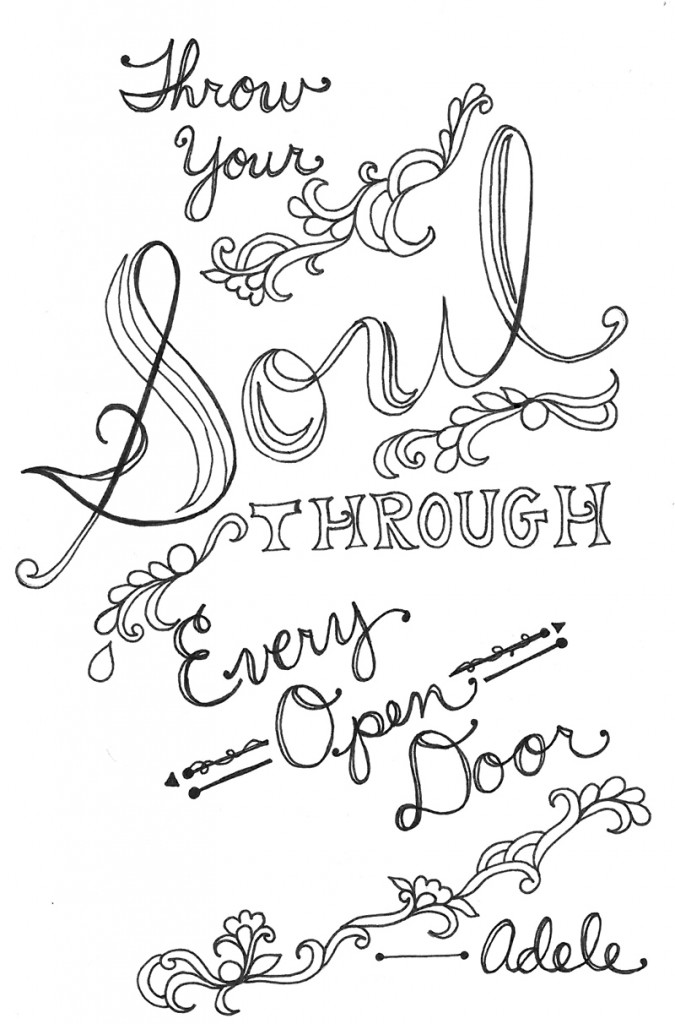 I love this quote by Adele. I'm taking a hand lettering class with Bonnie Clas and our first assignment is to create a 13×19 poster of a lyric.
This was more difficult than I thought it was going to be. I'm used to writing tops 3-4 words.. Thank you, Happy Birthday, Happy Wedding, etc. Trying to figure out what to do with the last 3 words (Every Open Door) and drawing at this size was a challenge.
This is my second attempt. Actually, here's the first: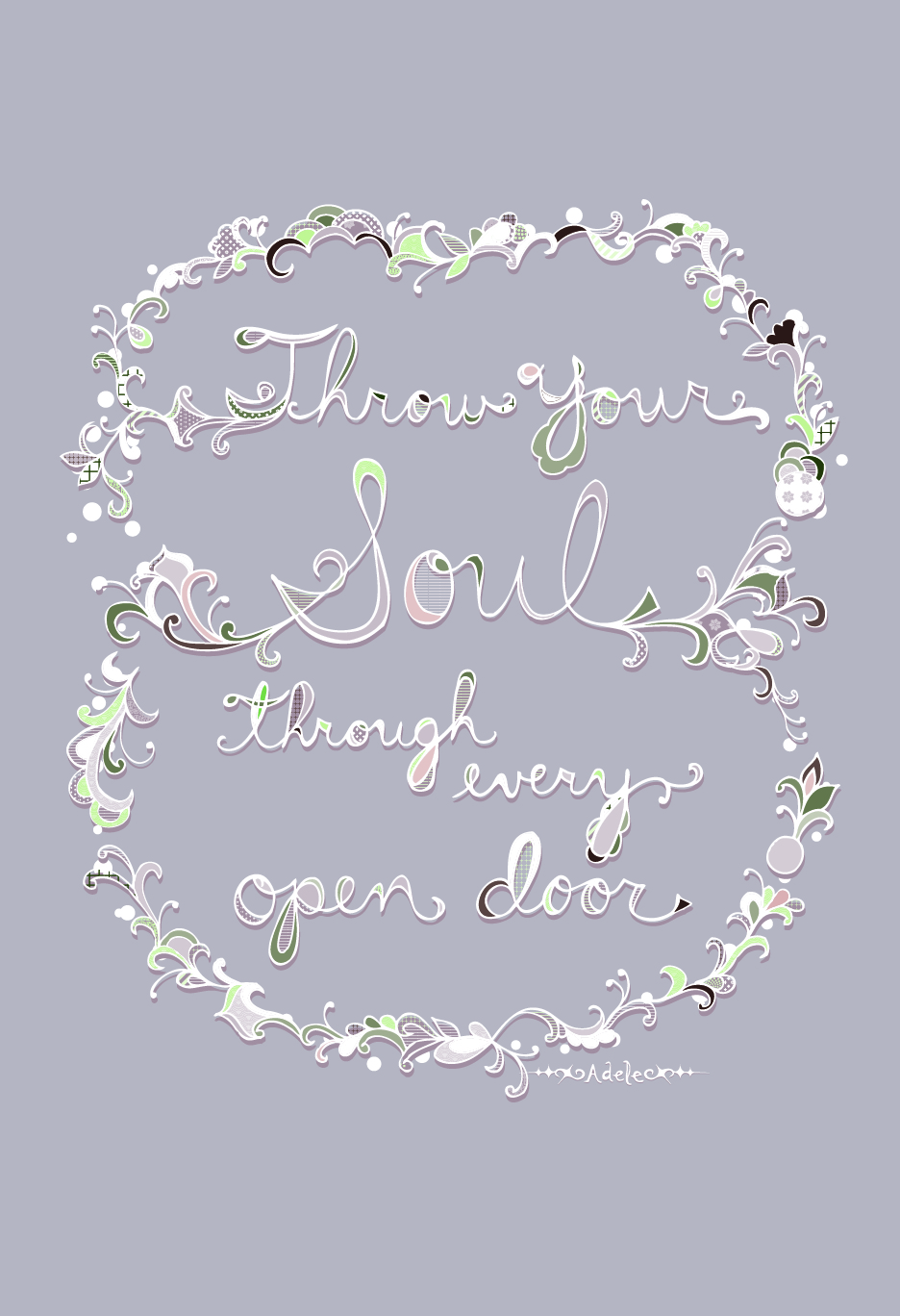 The critique on this was.. the swirls were too much a part of the lettering and the lettering needed more room to breathe. Adele would sue me if her name was that small haha. The Y still looked capital, sometimes I colored the inside of the letters (called counters) and sometimes I didn't.. I wasn't happy with every word after "Soul." Plus, I wanted something heavier – more about SOUL and about hurling yourself into open doorways.
I'll post the colored second version tomorrow. In the meantime, find an open door, and jump in with all of your heart and creativity.
sign up for cynla blog updates

about me

Hi! Thanks for visiting. Drawing and creating has become a way for me to de-stress. I'd like to do it more often. This is a space for me to share my art and inspiration, my card designs, and to remind myself to stress less.

My card business and moving outside of NYC [gasp] is a new adventure in my life and I'm happy to be able to share it with you. Feel free to drop me an email cindy [ at ] cynla.com, leave a comment or two, or visit my website (www.cynla.com) and shop (cynla.etsy.com).

Happy de-stressing!

~ Cindy

from the shop

archives