Some inspiration for today regarding art..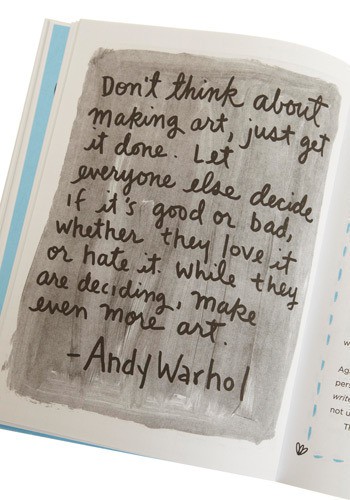 and here's some beautiful lettering by Lindsay Letters.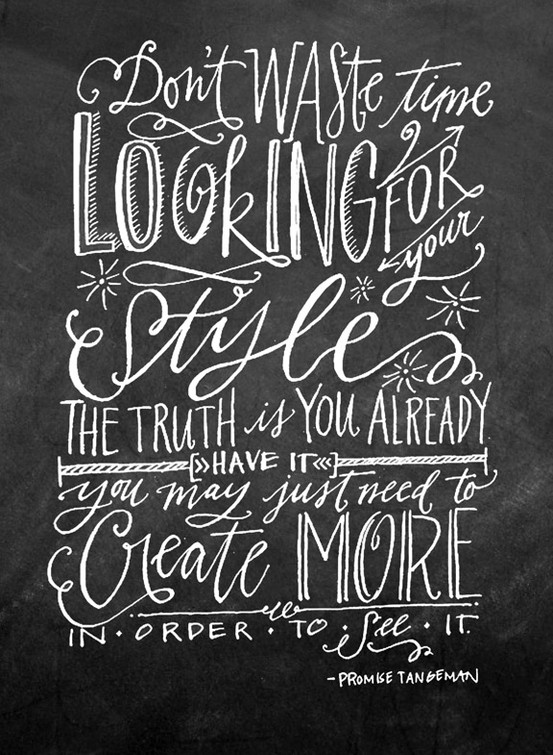 both of these I found on pinterest, posted by Poppytalk who posts a great amount of great things.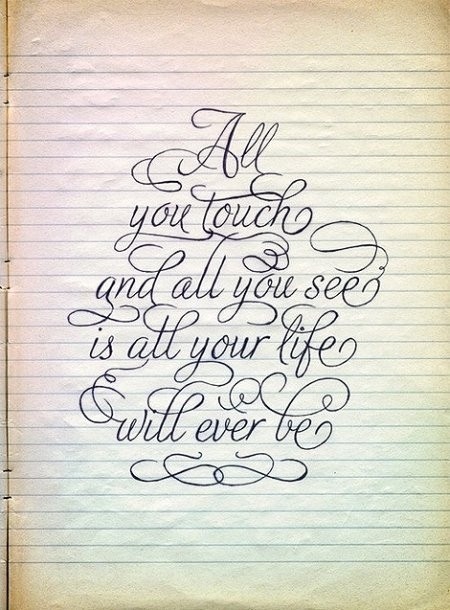 And this really resonates with me. Also found on pinterest here. Originally posted by Lavendar and Lillies but they didn't include the original artist.
—–***—–
If you put all of these together, I will be seeing and designing 24/7.. not caring what people are thinking (instead of trying to incorporate people's opinions and please everyone), traveling the world while finding my style and voice in my art, visiting my family and friends and really spending time with the people who matter. This sounds like a good lifestyle to me.
Follow me on pinterest for more inspiration.
http://pinterest.com/cynlacolla/
New boards I've added are "type," "love tins," and "tutorials I've tried and liked." So much in life to see.. maybe start with my pinterest boards.
sign up for cynla blog updates

about me

Hi! Thanks for visiting. Drawing and creating has become a way for me to de-stress. I'd like to do it more often. This is a space for me to share my art and inspiration, my card designs, and to remind myself to stress less.

My card business and moving outside of NYC [gasp] is a new adventure in my life and I'm happy to be able to share it with you. Feel free to drop me an email cindy [ at ] cynla.com, leave a comment or two, or visit my website (www.cynla.com) and shop (cynla.etsy.com).

Happy de-stressing!

~ Cindy

from the shop

archives