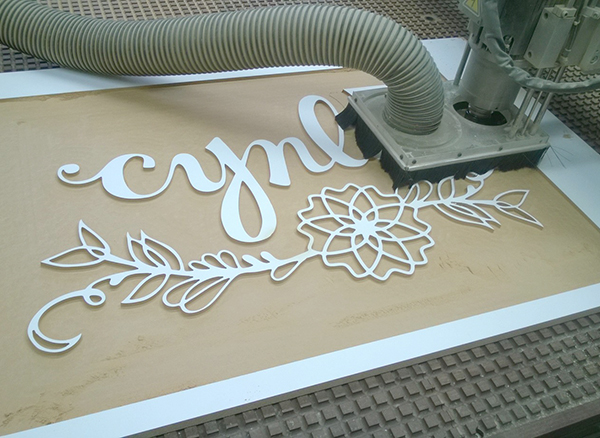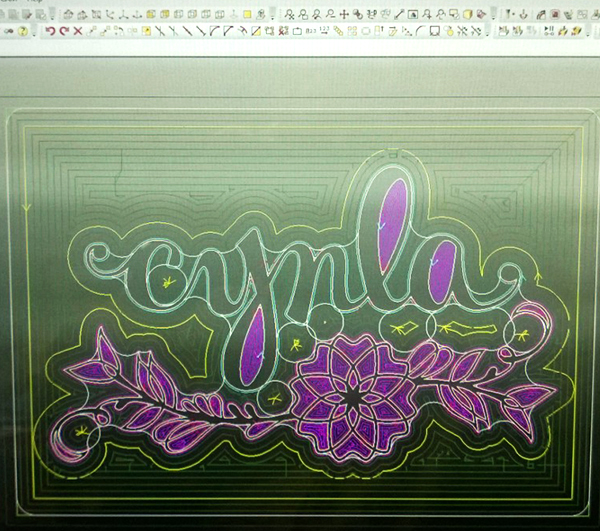 I was going to wait until it was painted and finished – but I can't wait any longer! I had a wooden sign cut by my friends at Contour Woodworks inc. Anton took my logo, threw it into this complicated program that tells a robot of a machine to cut out the lines. My logo is pretty detailed but 2+ hours and a couple drill bit changes later, it looks amazing. It is really cool to watch this machine in action.
I really loved the wood/white look but they didn't recommend leaving it unfinished. The board is a lot thinner where the relief is, so it would warp if it wasn't painted. It's now all white and waiting for my logo colors to be added.
I'll post more photos once it's done! It will be up in my NSS tradeshow booth (#2154) and I can't wait until everything comes together.
Feel free to contact Anton and Tamara to quote you on a project. Great to work with and I totally recommend them. Email contour [ a t ] frontiernet.net. They are also pretty patient if you want photos for your blog for example.. : )
sign up for cynla blog updates

about me

Hi! Thanks for visiting. Drawing and creating has become a way for me to de-stress. I'd like to do it more often. This is a space for me to share my art and inspiration, my card designs, and to remind myself to stress less.

My card business and moving outside of NYC [gasp] is a new adventure in my life and I'm happy to be able to share it with you. Feel free to drop me an email cindy [ at ] cynla.com, leave a comment or two, or visit my website (www.cynla.com) and shop (cynla.etsy.com).

Happy de-stressing!

~ Cindy

from the shop

archives