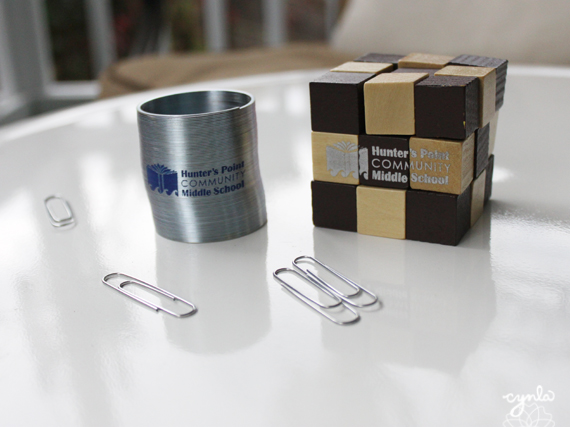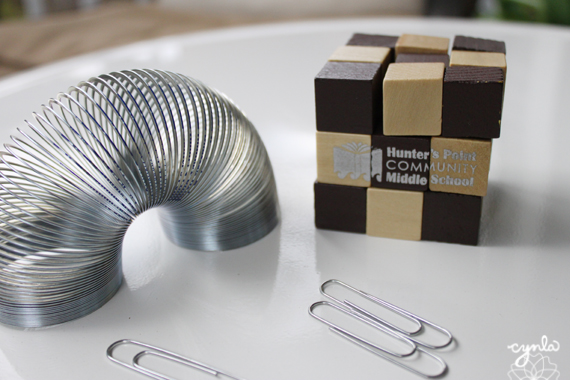 I designed a slinky! To clarify, I designed a logo that was put on a slinky – but this has to be up there with coolest products I've seen my design on.. and for a great new school.
The logo was for Hunter's Point Community Middle School – definitely a lot of text for a logo. They wanted a clean, eco-friendly design to reflect their new school with eco-friendly practices and the environmentally designed building on the waterfront in Long Island City, NY.
Now I'm going to go find some stairs to slink this slinky down.
sign up for cynla blog updates

about me

Hi! Thanks for visiting. Drawing and creating has become a way for me to de-stress. I'd like to do it more often. This is a space for me to share my art and inspiration, my card designs, and to remind myself to stress less.

My card business and moving outside of NYC [gasp] is a new adventure in my life and I'm happy to be able to share it with you. Feel free to drop me an email cindy [ at ] cynla.com, leave a comment or two, or visit my website (www.cynla.com) and shop (cynla.etsy.com).

Happy de-stressing!

~ Cindy

from the shop

archives