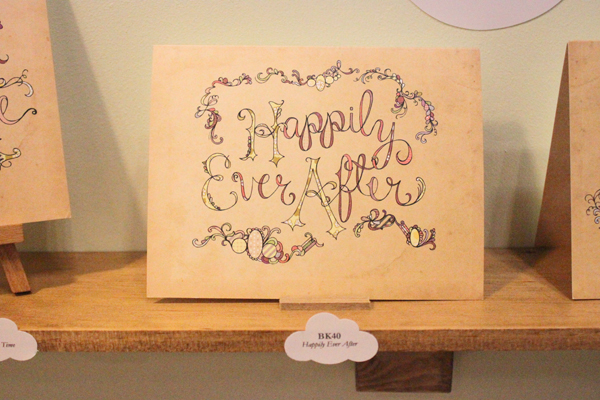 Just wanted to post a couple quick photos from my booth on my way to Day 3 at the National Stationery Show. Here is our popular Happily Ever After Storybook card.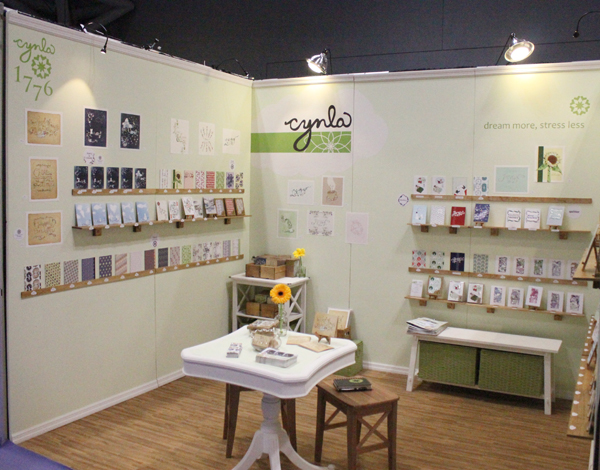 And here is a quick snapshot of our booth! It has been my dream to exhibit at the NSS and get the Cynla name out there. I've been getting a lot of great feedback and networking with people in the industry I've admired for so long. Here's to another great day at the show!
Will post more details after, including the complete new line we are offering that should be hitting some store shelves soon!
sign up for cynla blog updates

about me

Hi! Thanks for visiting. Drawing and creating has become a way for me to de-stress. I'd like to do it more often. This is a space for me to share my art and inspiration, my card designs, and to remind myself to stress less.

My card business and moving outside of NYC [gasp] is a new adventure in my life and I'm happy to be able to share it with you. Feel free to drop me an email cindy [ at ] cynla.com, leave a comment or two, or visit my website (www.cynla.com) and shop (cynla.etsy.com).

Happy de-stressing!

~ Cindy

from the shop

archives