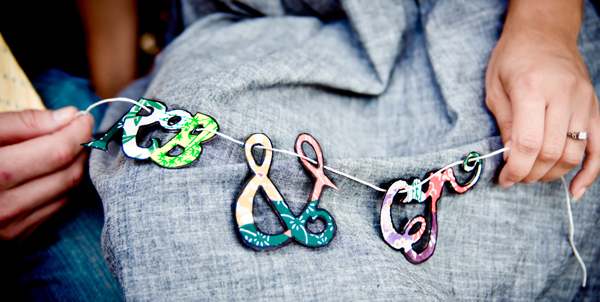 Speaking of mini garlands (from my post yesterday), I made this one for our engagement photos. I drew the letters making sure there were loops to put a string through and painstakingly cut it out of cardboard. Then I cut out a bunch of shapes from origami paper and modge podged them on. I ran a sharpie around the edges because, if you can't tell by my designs, I need black outlines around most things.
We carried it around the day of our engagement pictures and I told the photographer that I wanted a picture focused on our names with us in the background. We actually had to tie it to a tree for this one. Came out pretty good, right? I used it for our electronic save the dates, shown below, that linked to our wedding website.
Now that I've dug this up, I want to make more!
I'll also be sharing my wedding invitations and all of the wedding goodies I designed soon. It's been almost 2 years since my wedding, but better late than never!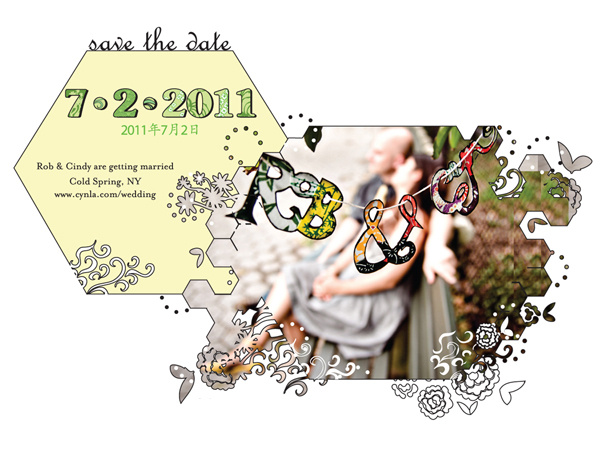 sign up for cynla blog updates

about me

Hi! Thanks for visiting. Drawing and creating has become a way for me to de-stress. I'd like to do it more often. This is a space for me to share my art and inspiration, my card designs, and to remind myself to stress less.

My card business and moving outside of NYC [gasp] is a new adventure in my life and I'm happy to be able to share it with you. Feel free to drop me an email cindy [ at ] cynla.com, leave a comment or two, or visit my website (www.cynla.com) and shop (cynla.etsy.com).

Happy de-stressing!

~ Cindy

from the shop

archives