A new Brooklyn design – for cards, prints, maybe a bedspread?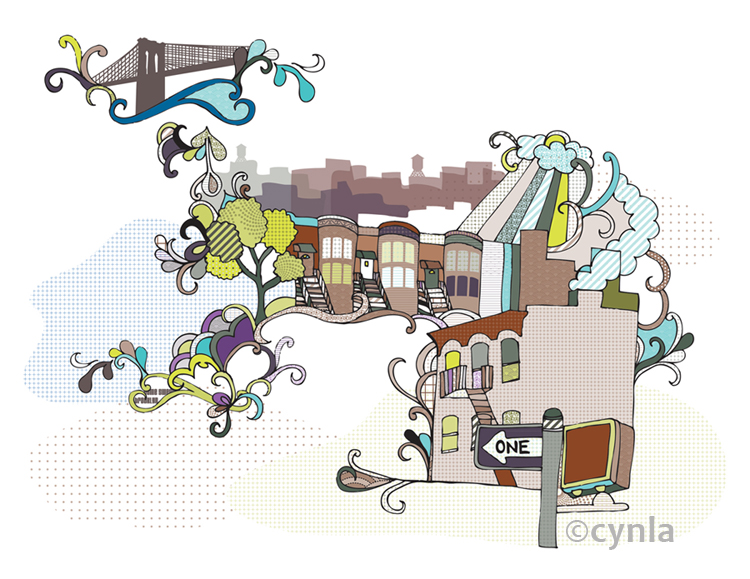 I've been working on this one for a while.. When I think of Brooklyn, the colors that come to mind are rusty reds and grays. This one looks great in a bigger size so I want to offer prints in 8.5×11 and 11×14 possibly. Maybe it'll turn into a city series – Manhattan will be next. Of course then I'll have to travel to each city to draw them, so maybe I'll make Melbourne or Paris next after that!
This drawing is now my new blog banner – check it out.
sign up for cynla blog updates

about me

Hi! Thanks for visiting. Drawing and creating has become a way for me to de-stress. I'd like to do it more often. This is a space for me to share my art and inspiration, my card designs, and to remind myself to stress less.

My card business and moving outside of NYC [gasp] is a new adventure in my life and I'm happy to be able to share it with you. Feel free to drop me an email cindy [ at ] cynla.com, leave a comment or two, or visit my website (www.cynla.com) and shop (cynla.etsy.com).

Happy de-stressing!

~ Cindy

from the shop

archives