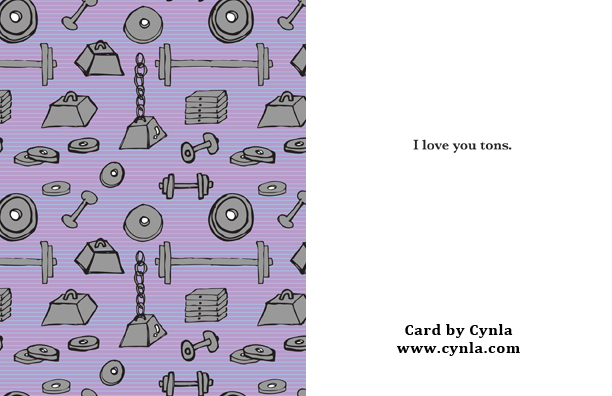 Yesterday was a great day for my business. I always have these doubts and sometimes think that maybe I'm just pursuing an "expensive hobby" as Kate Harper (one of my idol card designers) has put it.  Because I'm just starting my business, sometimes I feel like I'm just creating cards into this black hole and they're never going to sell or see store shelves. But I think the world was giving me some signs yesterday.
1. I was chosen as an honorable mention for my tons card by Kate Harper! Out of 300 card submissions, 30 were recognized in a blog contest called "Most Unusual Valentine's Day Cards." See my above card in all it's glory among the other mentions. http://kateharperblog.blogspot.com/2012/02/most-unusual-valentines-cards.html
2. My art teacher from highschool bought some of my cards! It's a great feeling when your teacher approves of your art – especially when he's an amazing artist himself.
3. I received a lot of positive feedback and ideas on my new Brooklyn design. I'm very excited to go a little further with this one and either make more Brooklyn designs or other cities.
After all that, I have this renewal of energy to create more! I think every graphic designer has a dream to start a freelance business and I'm really going to make it happen. Here I go!
Subscribe by email

Cynla Blog

A stress-free place for:
• my art & inspiration
• thoughts on a
graphic design-filled life
• the ups, downs and learning curves of starting a business.
Thanks for visiting!

Items from Cynla's etsy shop

Archives