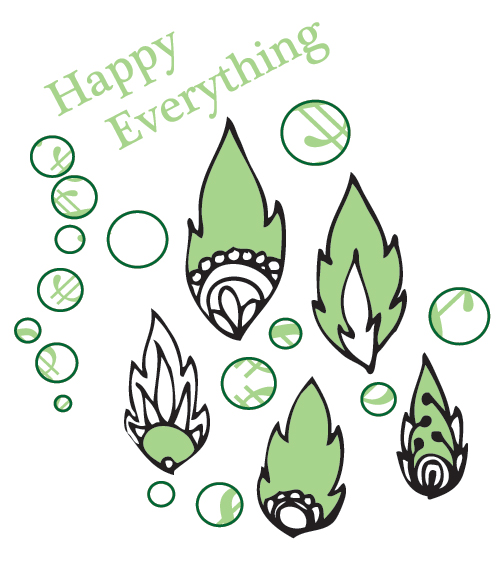 Happy Thanksgiving, Happy Holidays, Christmas, Happy New Year, Happy Everything! My 3 month trip was amazing, inspirational, challenging, and beautiful. We trekked through Peru, relaxed and were artistic in Costa Rica (made a lot of new cards!), and saw a lot of ocean life in Panama.
I'm signed up for the oh so exciting National Stationery Show in May at the Javits Center in NYC. It's a tradeshow for all things stationery so I can meet buyers and sales reps to sell my products to stores around the world. I have a GIANT to do list and have the time to conquer it now that I have quit my job.
When I was working full-time, then coming home to work on my cards nights and weekends, I was really pushing myself. I wound up hurting my eyes (now have to wear glasses) and my wrist (on the way to carpel tunnel I'm sure). I couldn't really jump into this card business and had a hard time leaving a steady paycheck and benefits. After weighing a lot of factors, something had to give and I quit.
Working on my own is scary and nerve-wracking, but I'm a lot less stressed out than I was now that I have the time to work on it and give it my all. It may sound strange, but now I have time to take breaks. I can give my hand a rest, my eyes a break from the screen, and my mind a break from designing. I'm more creative and it shows in my new work (being in sunny, beautiful Costa Rica probably helped too).
While you're adding things to your to do list this year, and trying to stick to those resolutions, don't forget to add something to quit. Quit worrying, quit watching too much TV, quit checking email every 2 seconds (Cindy), quit something that takes up negative space in your life to make room for something new.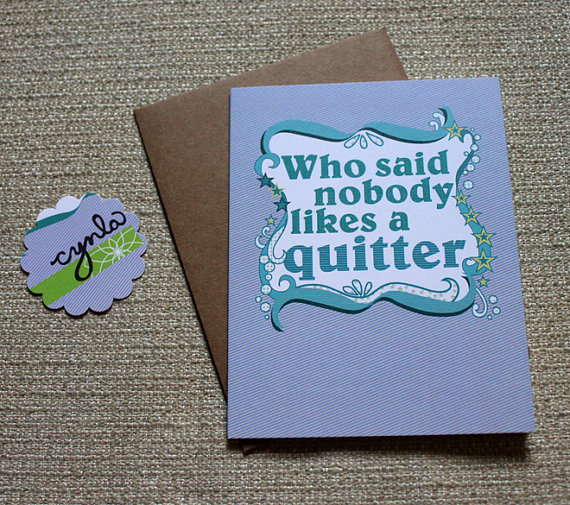 sign up for cynla blog updates

about me

Hi! Thanks for visiting. Drawing and creating has become a way for me to de-stress. I'd like to do it more often. This is a space for me to share my art and inspiration, my card designs, and to remind myself to stress less.

My card business and moving outside of NYC [gasp] is a new adventure in my life and I'm happy to be able to share it with you. Feel free to drop me an email cindy [ at ] cynla.com, leave a comment or two, or visit my website (www.cynla.com) and shop (cynla.etsy.com).

Happy de-stressing!

~ Cindy

from the shop

archives