The theme of my business, art and life is: Dream More, Stress Less. I'm on a constant search for inspiration for my cards and trying to figure out what animals are thinking and dreaming about has opened my eyes in a different way.
We were climbing up hills in the city of Cuzco in Peru to get to the highest point and came across this dog. He was sitting in the best spot overlooking the whole city. And you have to think.. what is he looking at? Is he just enjoying the view like we were? Did he spot a bird to chase? another dog? He laid down for a while, which makes me think he was enjoying the gorgeous view. Or was as tired as we were from climbing the hill…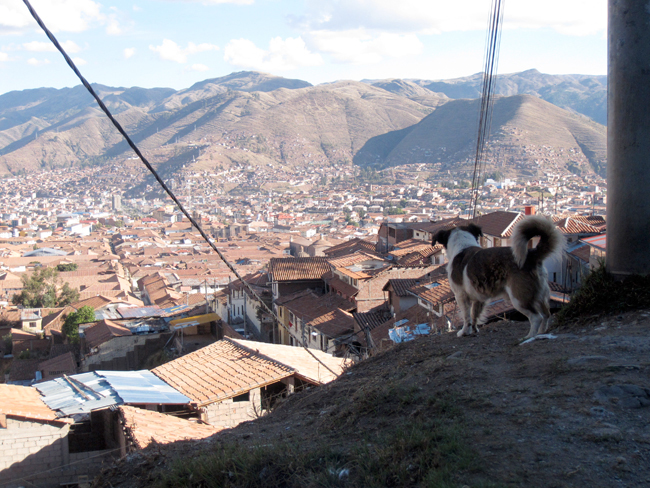 I love being around animals. It seems like one of their main goals in life is comfort. They don't stress about things they can't control. They are always in the moment. Why am I worried about rushing up the hill to get to that exhibit before it closes? I'll just sit with this dog and watch the sunset.
After he spotted us, the dog came over and put his dirty head in my lap. Despite my husband warning me not to pet stray dogs, I felt like I owed him some pets  because I was already planning on using him as a model in a card. I think he knew it and was coming to get his payment. Moral of the story: Stop rushing up the hill and enjoy the scenery sometimes.
 Here's a preview of the card. Not being released until the Stationery Show!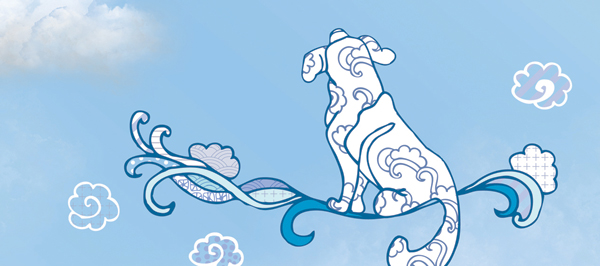 sign up for cynla blog updates

about me

Hi! Thanks for visiting. Drawing and creating has become a way for me to de-stress. I'd like to do it more often. This is a space for me to share my art and inspiration, my card designs, and to remind myself to stress less.

My card business and moving outside of NYC [gasp] is a new adventure in my life and I'm happy to be able to share it with you. Feel free to drop me an email cindy [ at ] cynla.com, leave a comment or two, or visit my website (www.cynla.com) and shop (cynla.etsy.com).

Happy de-stressing!

~ Cindy

from the shop

archives