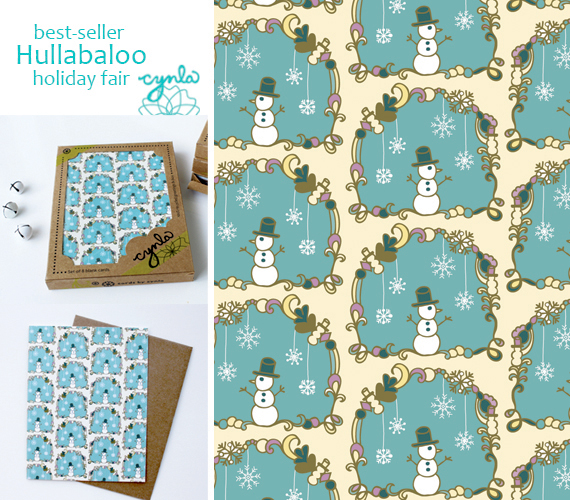 was the snowman party card! It's also one of my best-selling holiday cards this year overall.. second to the NYC holiday card.
Second best-seller at the holiday fair was my fireflies card.. which is funny because these are the 2 cards I put in the ad on the Hudson Valley Hullabaloo's website. Or maybe it's not a coincidence and people found it there!
What is it about the snowmen? Is it the yellow color? or are these snowmen just TOO cute?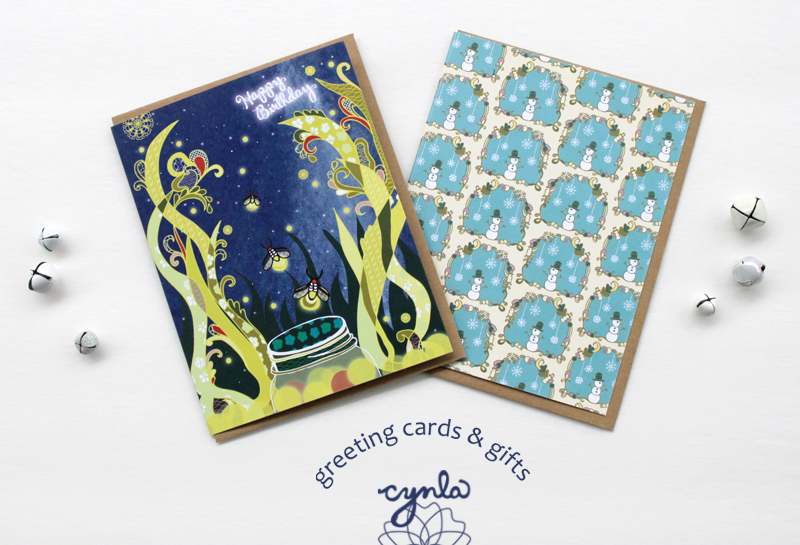 easy links:
[ Snowman Party / Snowman Party box / Fireflies card / NYC holiday ]
sign up for cynla blog updates

about me

Hi! Thanks for visiting. Drawing and creating has become a way for me to de-stress. I'd like to do it more often. This is a space for me to share my art and inspiration, my card designs, and to remind myself to stress less.

My card business and moving outside of NYC [gasp] is a new adventure in my life and I'm happy to be able to share it with you. Feel free to drop me an email cindy [ at ] cynla.com, leave a comment or two, or visit my website (www.cynla.com) and shop (cynla.etsy.com).

Happy de-stressing!

~ Cindy

from the shop

archives