Currently viewing the tag: "nyc card"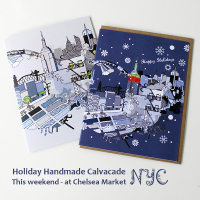 I'll be in Chelsea Market this weekend for the Holiday Handmade Calvacade! Come visit my booth – I'll have a ton of these NYC cards. New York City by day and by holiday.
Easy links:
[ NYC card ]
[ NYC holiday card ]
[…]
Continue Reading

→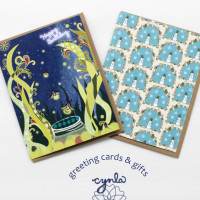 was the snowman party card! It's also one of my best-selling holiday cards this year overall.. second to the NYC holiday card.
Second best-seller at the holiday fair was my fireflies card.. which is funny because these are the 2 cards I put in […]
Continue Reading

→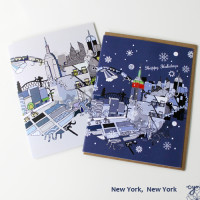 Oh New York, New York. Love you in all seasons. Beautiful during Christmas time with the tree, the Empire State all lit up, holiday events and shopping, and snow that melts in 2 seconds on those busy streets.
Celebrate the holidays by […]
Continue Reading

→
sign up for cynla blog updates

about me

Hi! Thanks for visiting. Drawing and creating has become a way for me to de-stress. I'd like to do it more often. This is a space for me to share my art and inspiration, my card designs, and to remind myself to stress less.

My card business and moving outside of NYC [gasp] is a new adventure in my life and I'm happy to be able to share it with you. Feel free to drop me an email cindy [ at ] cynla.com, leave a comment or two, or visit my website (www.cynla.com) and shop (cynla.etsy.com).

Happy de-stressing!

~ Cindy

from the shop

archives