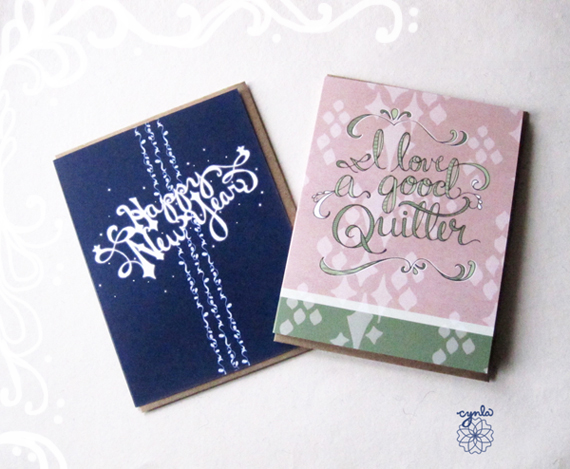 I love to make resolutions. I make a long list of things to do, people and landmarks to see this year, things I want to accomplish, and of course exercise I'd like to do..
This year, I'm making a QUIT list. I have too much on my plate, need to make room for the new, get rid of some bad habits.
I started creating these quit cards as a class assignment. I wanted to help the world communicate and wanted to find a way to connect people with greeting cards that they might not have been able to do before. I wanted to show my support to my friends who were quitting smoking. A little over a year ago, I had gearing up to quit my job and created some more quit cards as an inspiration to drive up some courage.
It is my hope that these cards speak to people, encourages determination, and creates a show of support that helps someone overcome that thing they are fighting to quit.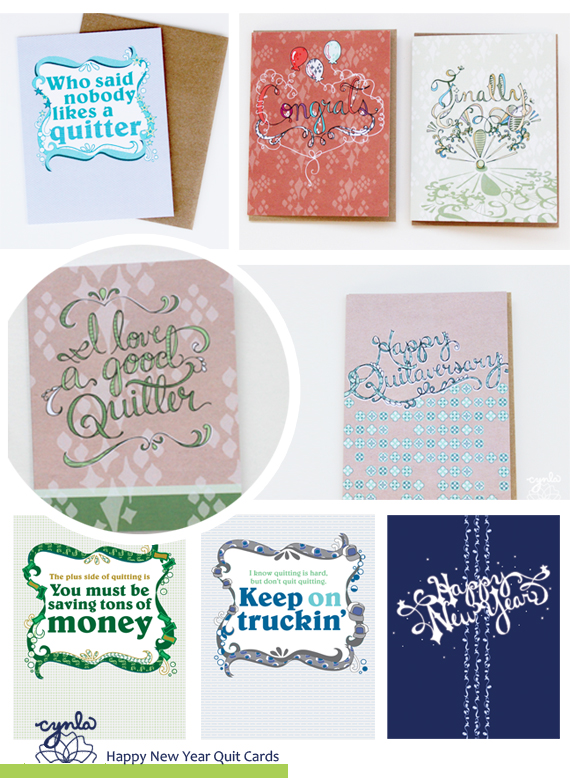 1. Quitter
2. Congrats
3. Finally
4. Good Quitter
5. Quitaversary
6. Tons of Money
7. Truckin
8. Happy New Year Lettering
Happy New Year!
sign up for cynla blog updates

about me

Hi! Thanks for visiting. Drawing and creating has become a way for me to de-stress. I'd like to do it more often. This is a space for me to share my art and inspiration, my card designs, and to remind myself to stress less.

My card business and moving outside of NYC [gasp] is a new adventure in my life and I'm happy to be able to share it with you. Feel free to drop me an email cindy [ at ] cynla.com, leave a comment or two, or visit my website (www.cynla.com) and shop (cynla.etsy.com).

Happy de-stressing!

~ Cindy

from the shop

archives