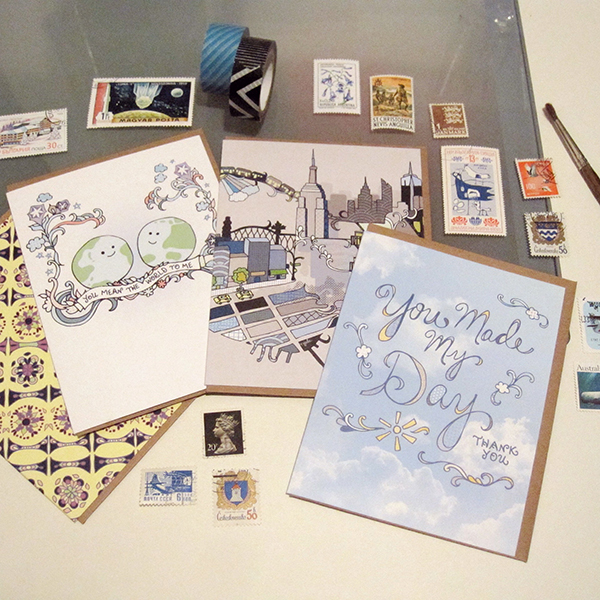 April is National Letter Writing Month and as a greeting card designer, I've decided to really get involved (outside of making cards). The lovely people at Egg Press and Hello!Lucky started a letter writing campaign called write_on. They are challenging the world to write 30 letters in 30 days in April. You can get a free kit here.
Join me and thousands of others in keeping the art of letter writing current, beautiful, alive and happy.
I particularly like their list of writing organizations, 30 reasons to write a letter, and their gorgeous blog filled with ways to dress up an envelope and tips on writing your letters.
To help with your letter writing, I'm offering a coupon code for my shop for my followers. Follow my blog here, or instagram here, and use code WRITEON for 10% off and a free surprise card with your order. I promise it'll be perfect for your letter writing campaign!
Follow me on instagram @cynlastudio to see all of my letter writing that I'll be sharing.
sign up for cynla blog updates

about me

Hi! Thanks for visiting. Drawing and creating has become a way for me to de-stress. I'd like to do it more often. This is a space for me to share my art and inspiration, my card designs, and to remind myself to stress less.

My card business and moving outside of NYC [gasp] is a new adventure in my life and I'm happy to be able to share it with you. Feel free to drop me an email cindy [ at ] cynla.com, leave a comment or two, or visit my website (www.cynla.com) and shop (cynla.etsy.com).

Happy de-stressing!

~ Cindy

from the shop

archives