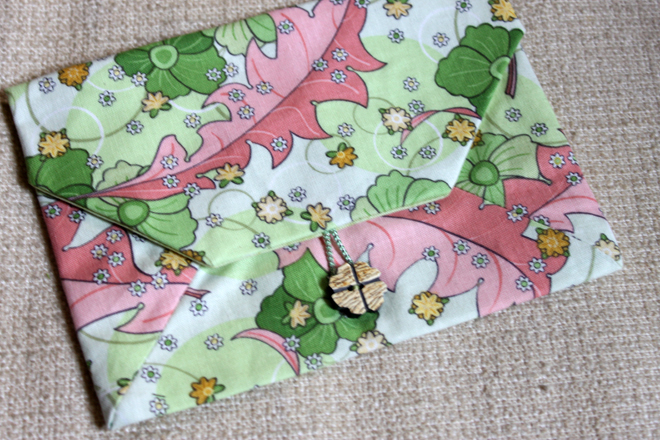 I have a really hard time naming things. I can be creative with colors, patterns, what a cat would look like on a starry night cloud.. but naming what I create is another challenge for me.
Have you ever bought something because of it's name? I want to buy all of Tim Holtz's distress inks because of their names – and just to have more inks – but he's really good at choosing perfect names that make you want to buy ALL of his products – or maybe that's just me.
Here's his "Vintage Photo" ink. Perfect right? Some of my other favorites are: Broken China, Frayed Burlap, Rusty Hinge, Tumbled Glass, Crushed Olive and Spun Sugar. A definite picture comes to mind, and also a feeling, a smell, a thought. There's one called Pumice Stone – I immediately picture a nice soft, gritty gray.. and I want to paint with it.
In another example, Etsy had written about a shop that displayed their necklaces really well and had a good, cohesive branding. I thought of it when I started writing this post. Of course I couldn't remember the name of the shop, but I had remembered that the jewelry designer had named their necklace "Pink Lemonade" and the colors were inspired by pink lemonade and I thought it was so cool to 1. be inspired by color in that way and 2. use as a naming tool. So I searched etsy for "Lemonade Necklace" because that's all I could remember and I found it!
It's actually not as uncommon as I thought and there were a ton of pink lemonade necklaces, but this one actually said it on the image and I had remembered that as well – it helps that the necklace is really cute too. What an awesome way to brand yourself. Check out this shop here.
I'm attempting to name some new fabric envelopes that my mom made. There's pretty purple ones, blue, green, wacky abstract patterns.. they're really great. I hope the names that I pick do them justice. The one at the top of this post is my favorite of this batch – what name comes to mind?
sign up for cynla blog updates

about me

Hi! Thanks for visiting. Drawing and creating has become a way for me to de-stress. I'd like to do it more often. This is a space for me to share my art and inspiration, my card designs, and to remind myself to stress less.

My card business and moving outside of NYC [gasp] is a new adventure in my life and I'm happy to be able to share it with you. Feel free to drop me an email cindy [ at ] cynla.com, leave a comment or two, or visit my website (www.cynla.com) and shop (cynla.etsy.com).

Happy de-stressing!

~ Cindy

from the shop

archives