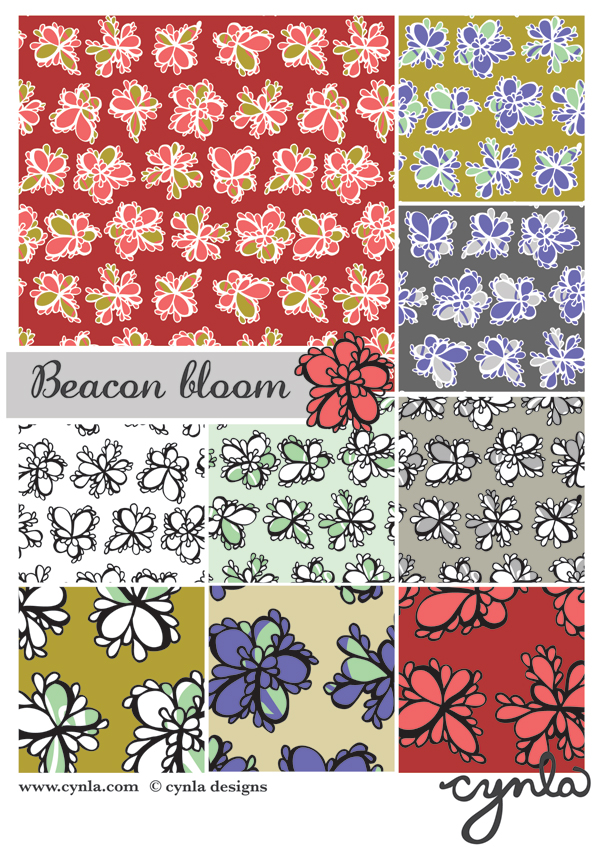 This pattern started with a flower and then bloomed into a bunch of different "flowers." I have also just moved to Beacon, so we're calling this one Beacon Bloom.
I've been creating lots of patterns lately and since most of them won't appear as cards, I've decided to share them here. In the future, I'd like to license my designs to companies to put on their products.
I'm in awe of all the pattern designers out there and I'd like to share some of my favorites in the next couple posts.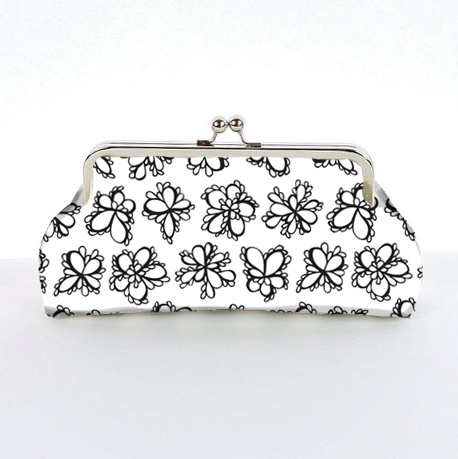 I can picture Beacon Bloom on a clutch bag – wouldn't this be cute? My husband said it would make good giftwrap. I loved patterned goods and I can't wait to get my designs on some products! There will also be a new Cynla Licensing web page coming soon. I know you just can't wait, right?
sign up for cynla blog updates

about me

Hi! Thanks for visiting. Drawing and creating has become a way for me to de-stress. I'd like to do it more often. This is a space for me to share my art and inspiration, my card designs, and to remind myself to stress less.

My card business and moving outside of NYC [gasp] is a new adventure in my life and I'm happy to be able to share it with you. Feel free to drop me an email cindy [ at ] cynla.com, leave a comment or two, or visit my website (www.cynla.com) and shop (cynla.etsy.com).

Happy de-stressing!

~ Cindy

from the shop

archives