NSS Preview 05. Let's get together and talk about our Dogs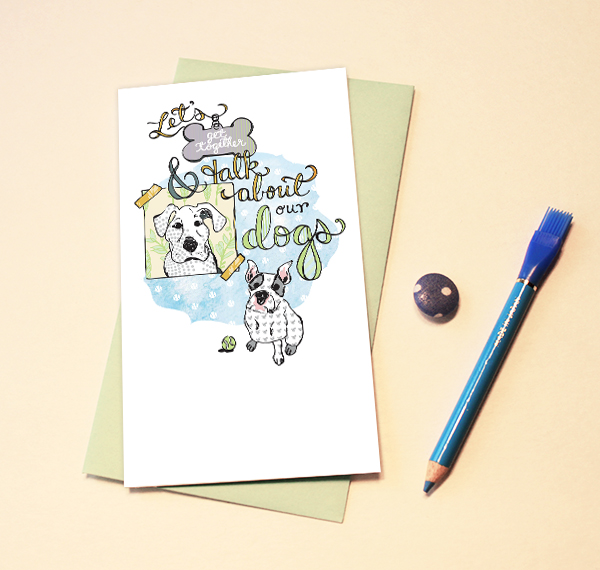 This is another one from my new Get-Together series of skinny flat notecards. They come 8 in a pack so you can get together with 8 dog-lovers. Don't worry, there is also a cat one! No long story behind this one, just inspired by how long I can talk about my cats for.. and there are only certain people who don't mind it! Now I can send them personal invitations to talk about our pets.
This card will be debuting at the National Stationery Show in May. If you're a wholesale buyer or shop owner, please contact me for more details and ordering information. You may also view my NSS preview gallery. Hope to see you at the National Stationery Show, Booth #2154!
sign up for cynla blog updates

about me

Hi! Thanks for visiting. Drawing and creating has become a way for me to de-stress. I'd like to do it more often. This is a space for me to share my art and inspiration, my card designs, and to remind myself to stress less.

My card business and moving outside of NYC [gasp] is a new adventure in my life and I'm happy to be able to share it with you. Feel free to drop me an email cindy [ at ] cynla.com, leave a comment or two, or visit my website (www.cynla.com) and shop (cynla.etsy.com).

Happy de-stressing!

~ Cindy

from the shop

archives