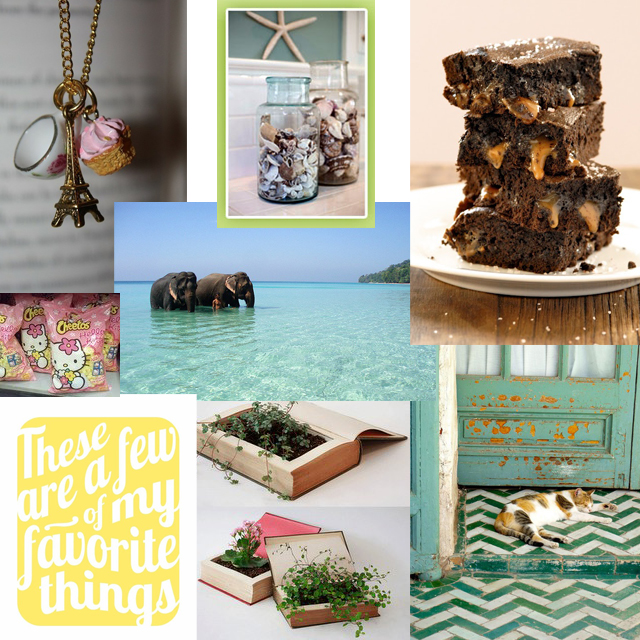 I'm in the middle of creating a new card line – My Favorite Things. Everyone has their own set of favorite things, and sometimes these come in odd combinations.. but I think people can relate to having their own preferred favorite items and finding a comfort in them. Wouldn't it be a less stressful life to surround yourself with all of your favorite things all the time?
Here are some of my ideas for a "My Favorite Things" card line, inspired by my favorite things:
Travel
Drawing
Hot Sauce
Chocolate covered strawberries
Books
Snorkeling
Music / Dancing
Ice Cream
Dumplings.. Mmmm
Iced Coffee – I can't see one or even write the words without wanting one..
I could probably sit here all day, but what are some of your favorite things? Favorite flowers? Favorite animals? Comfort foods? I need some very specific items. The more specific and weird the better! You can reply to this if you're getting this post by email, or leave suggestions in the comments on the blog. Thanks!
For example, cupcakes and Paris, collecting shells in clear jars, or even Hello Kitty cheetos (see above). The above images are from a quick search on Pinterest – my new favorite social media. These are images that were labeled "My Favorite things" by different people.
Image credits:
Paris necklace by PenelopesPorch's Etsy shop pinned by Laine Sefick http://www.etsy.com/transaction/60250499
My favorite things poster posted by ayumi from http://color-crazed.tumblr.com/post/19704688535/g-rass-333-chinupbuttercu-p
Elephants uploaded by Kayla Christine
Brownies from kumquatblog.com pinned by MariAnne
Shell collections from cottagesandbungalowsmag.com pinned by Kathy Montminy Mensalvas
Cat on chevron pinned by Desiree Jacobs
Hello kitty cheetos pinned by melissa salinas from kittyhell.com
Book planter pinned by Jessica Dittrich from petiteplanet.blogspot.com
sign up for cynla blog updates

about me

Hi! Thanks for visiting. Drawing and creating has become a way for me to de-stress. I'd like to do it more often. This is a space for me to share my art and inspiration, my card designs, and to remind myself to stress less.

My card business and moving outside of NYC [gasp] is a new adventure in my life and I'm happy to be able to share it with you. Feel free to drop me an email cindy [ at ] cynla.com, leave a comment or two, or visit my website (www.cynla.com) and shop (cynla.etsy.com).

Happy de-stressing!

~ Cindy

from the shop

archives