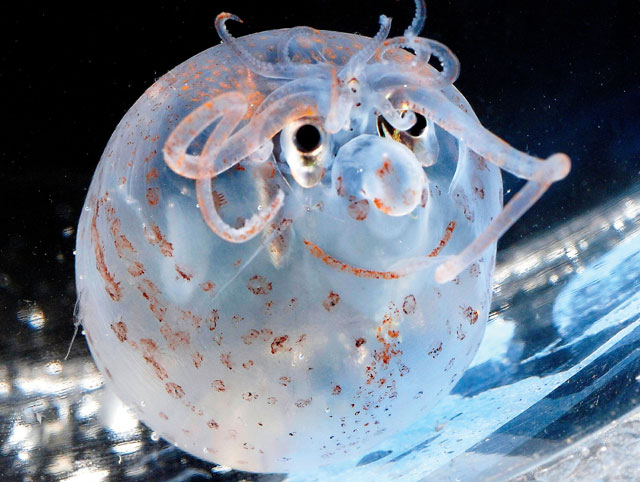 This is a Piglet Squid. No joke. How cute is this?
I am always inspired by crazy nature creations and I found a blog that shares the best of them. WTF, Evolution? shares some pretty odd animals that evolution must have created while it "was drunk." This blog includes some funny conversations the author has with Evolution and I've included some here (in quotes) along with some crazy animals. Nature is pretty creative, beautiful and sometimes just weird.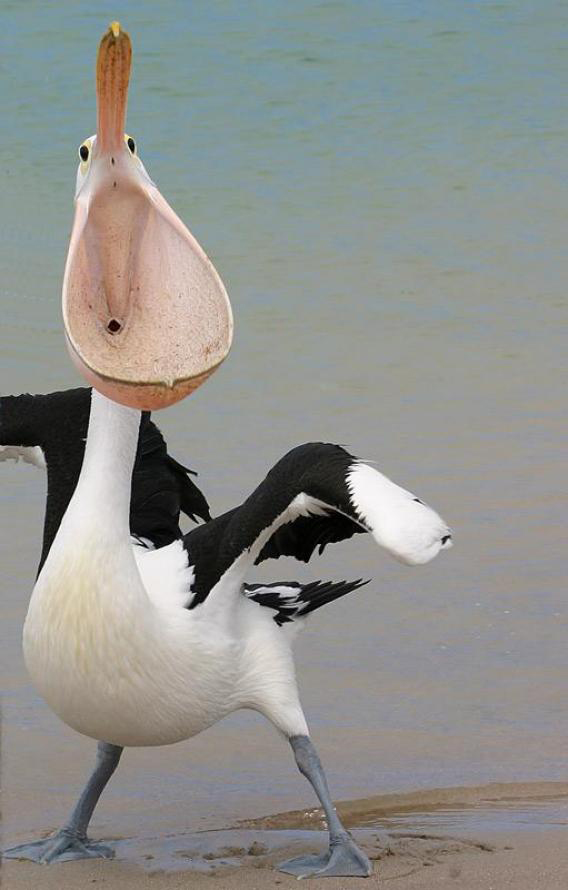 "This pelican looks like a urinal. Go home, evolution, you are drunk."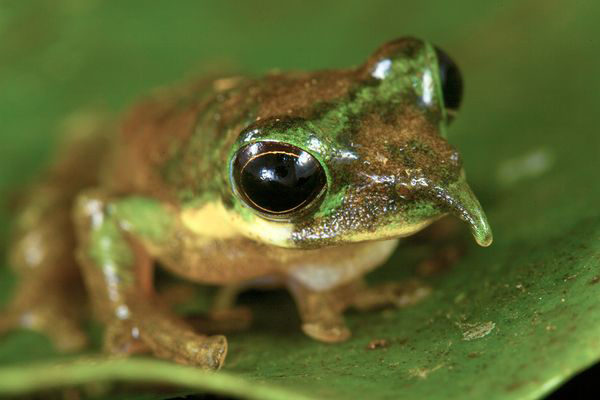 Pinocchio frog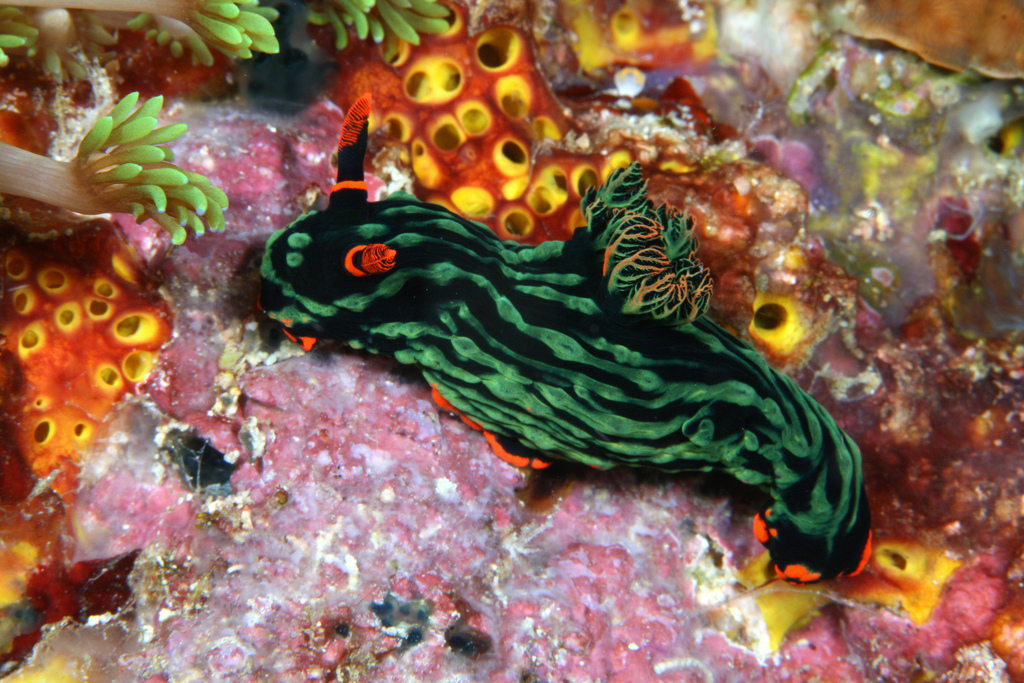 Variable Neon Slug.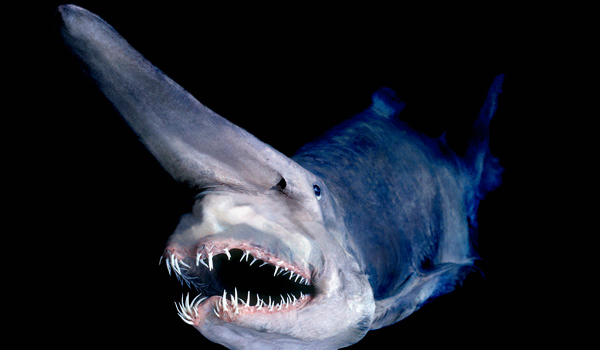 Goblin Shark. Scary.
Hairy frog fish. Another no joke.
A wattlecup catapillar.
"I'm going to put some huge spikes on it." "Okay."
"Now I'm going to put more spikes on the spikes." "… okay."
"And I'll make them sting!" "Fair."
"And I'll color the whole thing like a bad acid trip."
"That might be overkill, but all right. I guess you really like this one. I bet it'll be especially beautiful once it metamorphoses into a butterfly, huh?"
"What? Oh, no, this one doesn't turn into a butterfly. It's a hairy brown moth."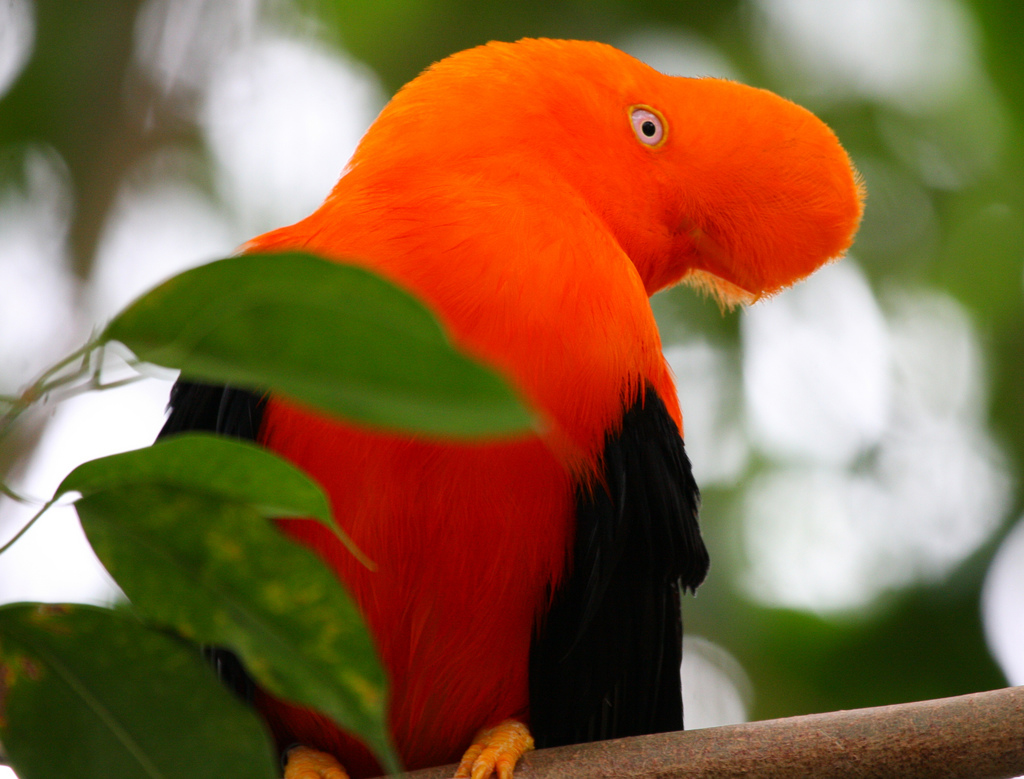 "Okay, what? Shut up, evolution, this cannot actually be a bird. Are you high?"
This is an Andean Cock-of-the-Rock and it's Peru's national bird. Didn't actually see any when we were there.
Found this blog through Yes and Yes:: an awesome blog that shares awesome stuff, some titled "Web time wasters" so you're warned. Sarah Von Bargen also shares a lot of amazing business advice.. which isn't time wasting if I spend all day reading it, right? Right.
sign up for cynla blog updates

about me

Hi! Thanks for visiting. Drawing and creating has become a way for me to de-stress. I'd like to do it more often. This is a space for me to share my art and inspiration, my card designs, and to remind myself to stress less.

My card business and moving outside of NYC [gasp] is a new adventure in my life and I'm happy to be able to share it with you. Feel free to drop me an email cindy [ at ] cynla.com, leave a comment or two, or visit my website (www.cynla.com) and shop (cynla.etsy.com).

Happy de-stressing!

~ Cindy

from the shop

archives