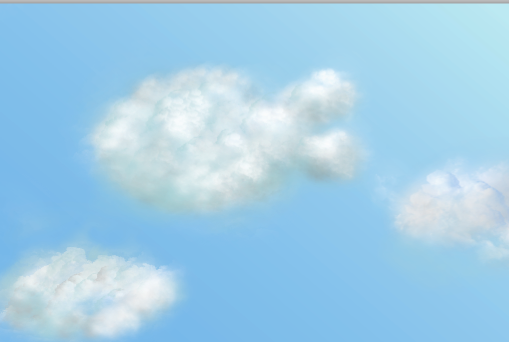 I never thought I'd be making fish clouds, but here one is! You can probably guess who will be dreaming up this cloud if you've seen my Starry animal cards. Does it look real? Clouds are harder to make than they look. My technique is to paint them in photoshop. My other idea was to stare up at the clouds until I can get a photo of a fish cloud, but I wasn't getting any work done.
Stay tuned for some cloud-gazing animals!
Oh and this is my 50th post! How exciting. I think I've come really far on my website and blog, and am hoping to focus my topics a little more in the upcoming year. I would love suggestions on what you want to see and hear about – so feel free to email me or comment. Thanks!
sign up for cynla blog updates

about me

Hi! Thanks for visiting. Drawing and creating has become a way for me to de-stress. I'd like to do it more often. This is a space for me to share my art and inspiration, my card designs, and to remind myself to stress less.

My card business and moving outside of NYC [gasp] is a new adventure in my life and I'm happy to be able to share it with you. Feel free to drop me an email cindy [ at ] cynla.com, leave a comment or two, or visit my website (www.cynla.com) and shop (cynla.etsy.com).

Happy de-stressing!

~ Cindy

from the shop

archives