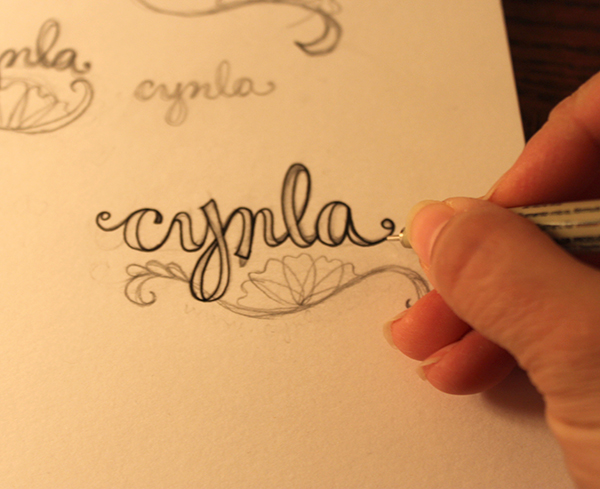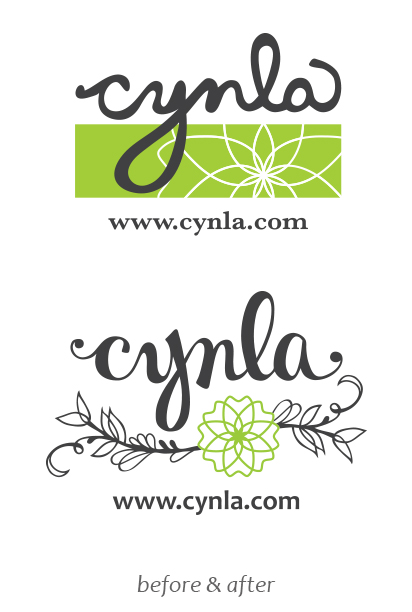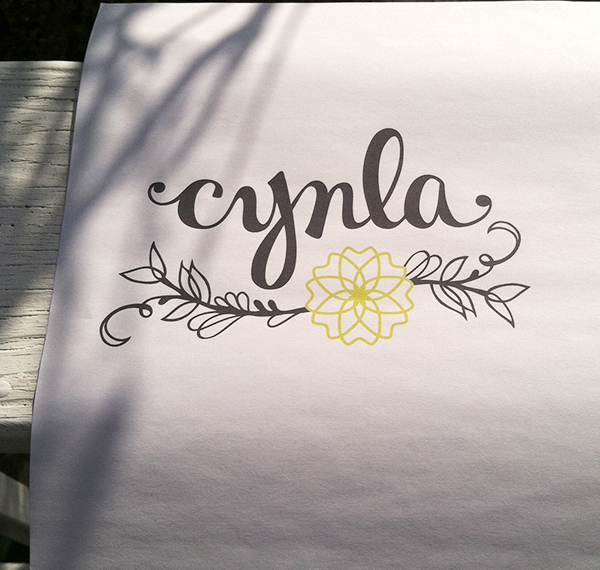 You may have noticed a new logo popping up.. I'm excited to announce a slight "refreshing" of my logo! I created my first cynla logo when I started my business and drew the first greeting cards. I remember thinking it was hard to create a logo when I didn't know what direction my cards were going to go in. I had to create something that reflected my brand, screamed cynla, and that I could live with (those are my requirements anyways), before I had really started getting into designing my cards.
Now I want a logo that I love. I've refined my hand lettering and really have more of a sense of the art I want to make.
It has a whole different feel from the old one. I'm still getting a sense on how to handle it – the old logo always needed to be dressed up, but this one is already dressed. The word cynla has a couple different lines of symmetry to it and I tried to bring that into this one.. the lines in the y and the l, the c and the a, even the y and n. However, I still wanted it to look handmade and not like a perfect font. One day I'll draw "cynla" into one of those ambigrams that look the same when flipped… but not today.
I'm slowly updating all of my web content, cards and products with the new design. Let me know what you think! Please leave a comment below.
Here it is again, getting some sun.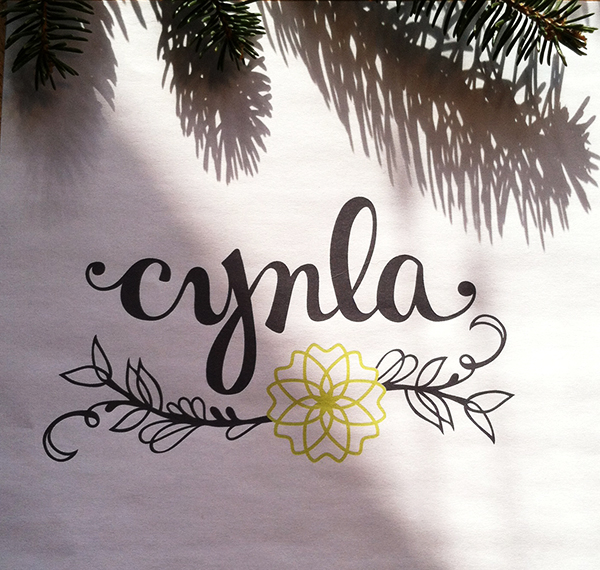 sign up for cynla blog updates

about me

Hi! Thanks for visiting. Drawing and creating has become a way for me to de-stress. I'd like to do it more often. This is a space for me to share my art and inspiration, my card designs, and to remind myself to stress less.

My card business and moving outside of NYC [gasp] is a new adventure in my life and I'm happy to be able to share it with you. Feel free to drop me an email cindy [ at ] cynla.com, leave a comment or two, or visit my website (www.cynla.com) and shop (cynla.etsy.com).

Happy de-stressing!

~ Cindy

from the shop

archives