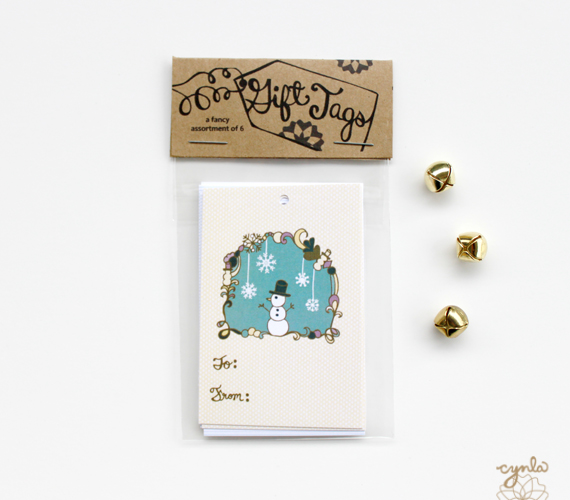 Here's a preview of my new gift tags! I have 3 different sets. They are adorable, I just want to hang them up around my desk! I can't wait to decorate my presents for the holidays (ok, I can wait). They match some of my best-selling holiday cards and come in a fancy assortment of 6 tags with matching twine.
They'll be available this week! Check back by Friday, I'll have a limited supply available until they sell out.
Happy wireless day! I'll be busy making patterns and packaging gift tags!
sign up for cynla blog updates

about me

Hi! Thanks for visiting. Drawing and creating has become a way for me to de-stress. I'd like to do it more often. This is a space for me to share my art and inspiration, my card designs, and to remind myself to stress less.

My card business and moving outside of NYC [gasp] is a new adventure in my life and I'm happy to be able to share it with you. Feel free to drop me an email cindy [ at ] cynla.com, leave a comment or two, or visit my website (www.cynla.com) and shop (cynla.etsy.com).

Happy de-stressing!

~ Cindy

from the shop

archives