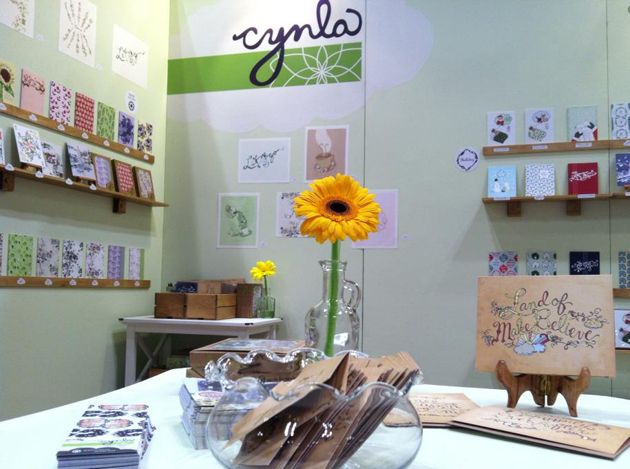 I signed up for NSS 2014! Super excited and bursting with ideas on how to improve my booth, designs and approach to next year's show. It's also a big investment dream of mine to exhibit at NYNOW one year – which is more of a gift show. I'm working on some gift items and will hopefully have them completed by the Stationery Show in May.
For some amazing, extensive coverage of NYNOW, pour yourself another cup of coffee and check out Oh So Beautiful Paper's blog. That link is to parts 3-7 and then my favorites the stationery booths part 1 and part 2.
That's really all I have for you today.. unpacking has been exhausting and neverending.. but gearing up for some new designs for you soon! Happy Weekend!
sign up for cynla blog updates

about me

Hi! Thanks for visiting. Drawing and creating has become a way for me to de-stress. I'd like to do it more often. This is a space for me to share my art and inspiration, my card designs, and to remind myself to stress less.

My card business and moving outside of NYC [gasp] is a new adventure in my life and I'm happy to be able to share it with you. Feel free to drop me an email cindy [ at ] cynla.com, leave a comment or two, or visit my website (www.cynla.com) and shop (cynla.etsy.com).

Happy de-stressing!

~ Cindy

from the shop

archives