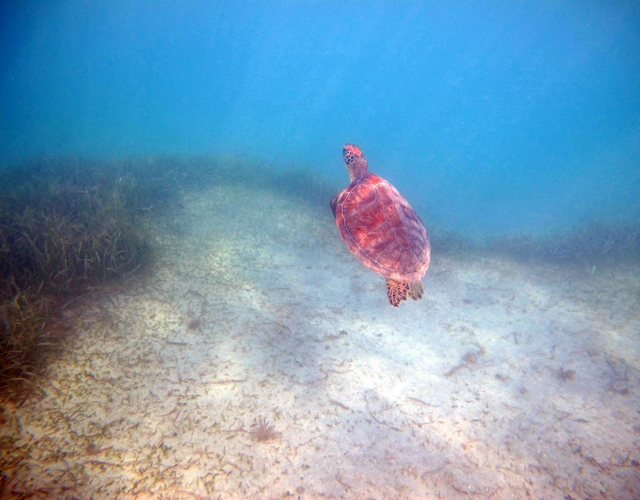 Snorkeling is my new favorite hobby. It was amazing in Culebra, Puerto Rico — we saw every fish in the guidebook, tons of beautiful coral, a couple nurse sharks, sting rays, octopus, and we were very lucky to see tons of turtles. It must be nesting season because they were gathered around this one beach eating all the turtle grass. They are so graceful when they swim, I could've watched them for hours.
I have so many ideas for cards I'm overwhelmed — so for now, here are some pics to inspire you. My friend Brian (thanks for the pictures Brian!) has an amazing underwater camera case for his camera and took these beautiful pictures. I didn't even have to retouch anything. Enjoy!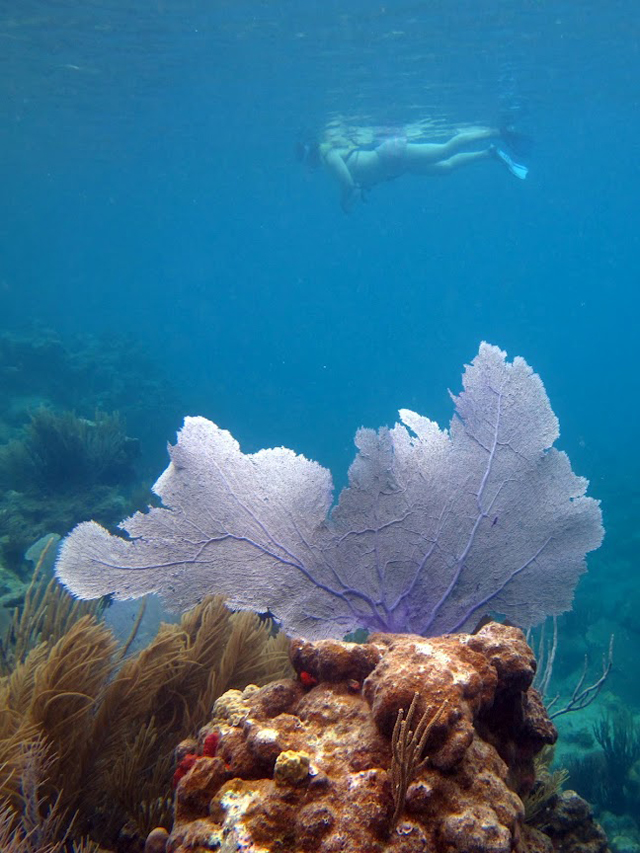 Giant sea fan. It sways in the waves.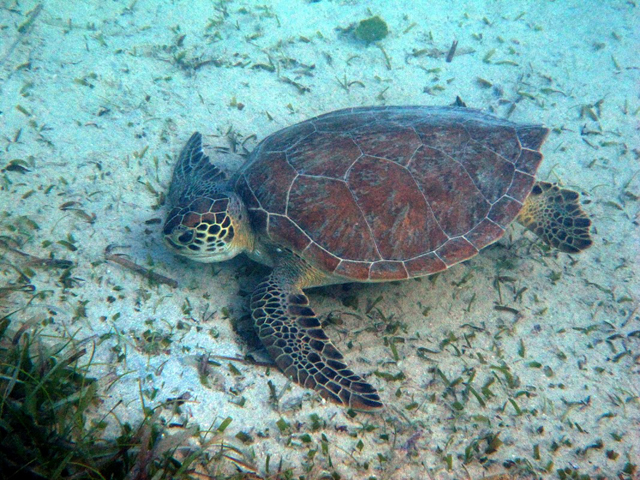 Eating some turtle grass. I think these are green turtles. We also saw a hawksbill one.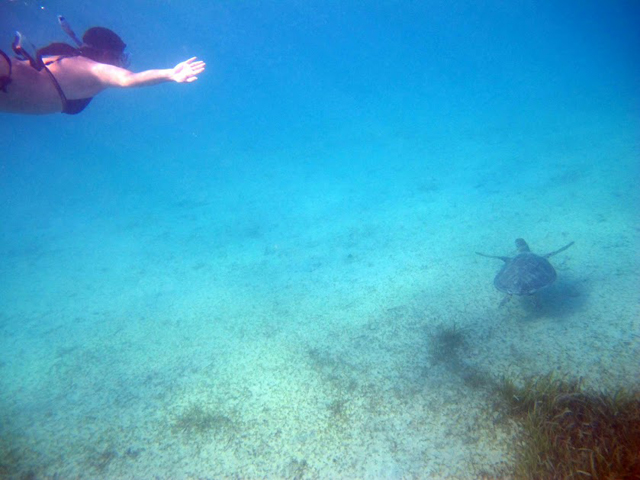 Swimming like a turtle.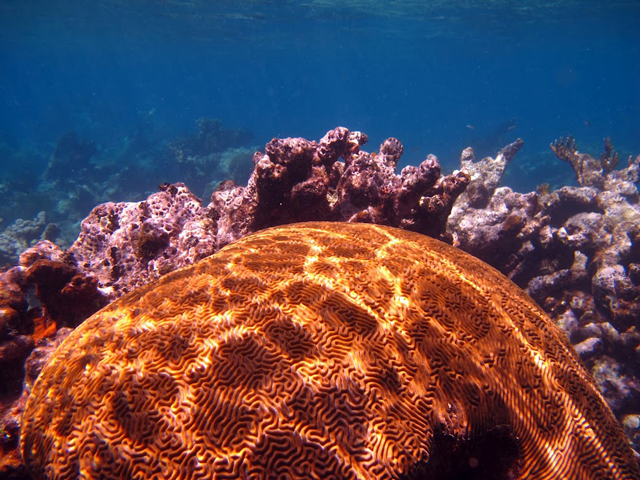 It amazes me how crazy nature is and how the same patterns are found everywhere. This is brain coral.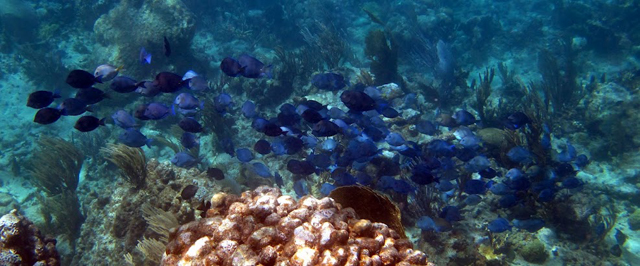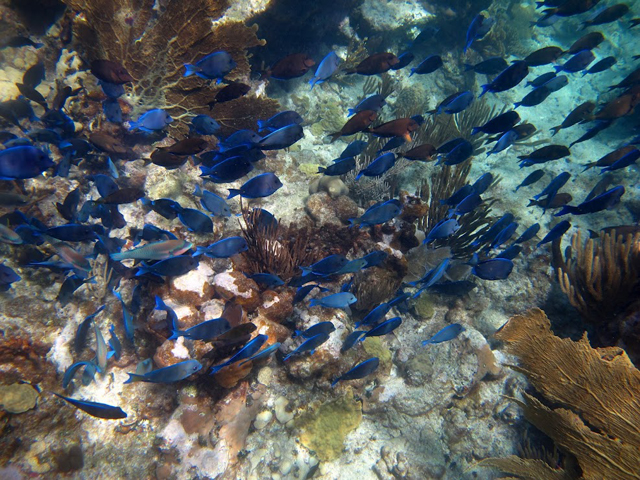 A school of blue tangs – the kind Dory is in Finding Nemo.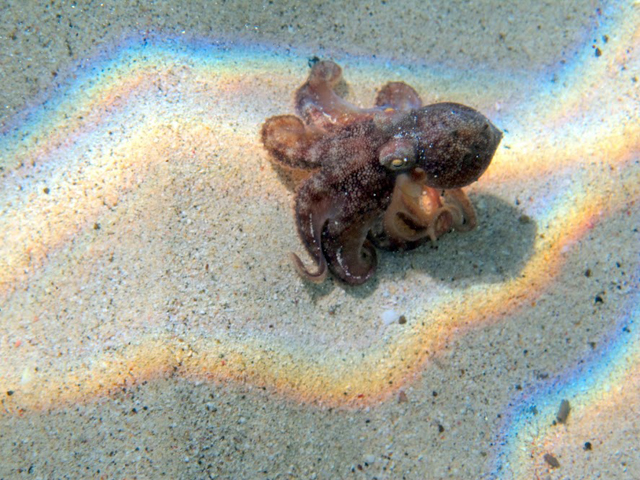 A tiny octopus hanging out in the sand.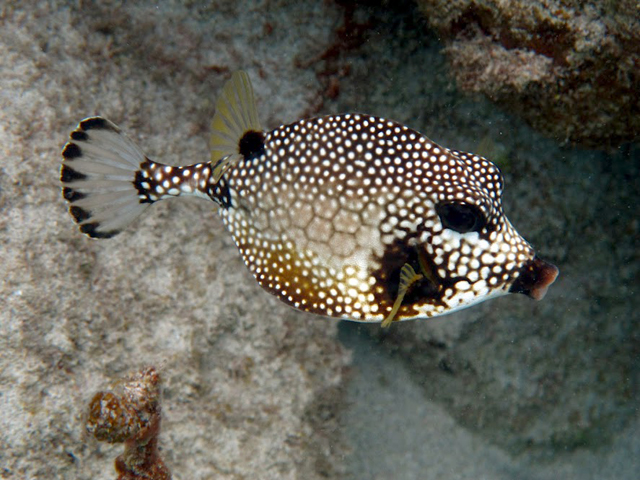 My new favorite fish – this is a Smooth Trunkfish. He has the best patterns and has a weird shape – kind of like a fist. Hope you enjoyed a little piece of Culebra! If you know of any jobs where I can snorkel all day, let me know.
sign up for cynla blog updates

about me

Hi! Thanks for visiting. Drawing and creating has become a way for me to de-stress. I'd like to do it more often. This is a space for me to share my art and inspiration, my card designs, and to remind myself to stress less.

My card business and moving outside of NYC [gasp] is a new adventure in my life and I'm happy to be able to share it with you. Feel free to drop me an email cindy [ at ] cynla.com, leave a comment or two, or visit my website (www.cynla.com) and shop (cynla.etsy.com).

Happy de-stressing!

~ Cindy

from the shop

archives