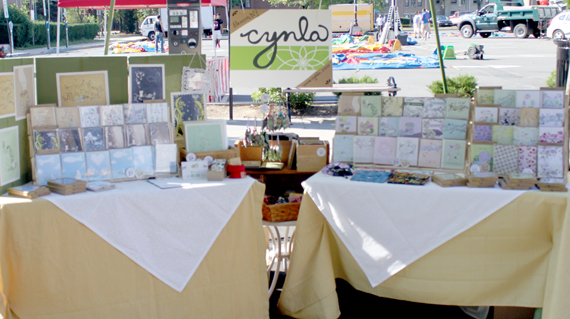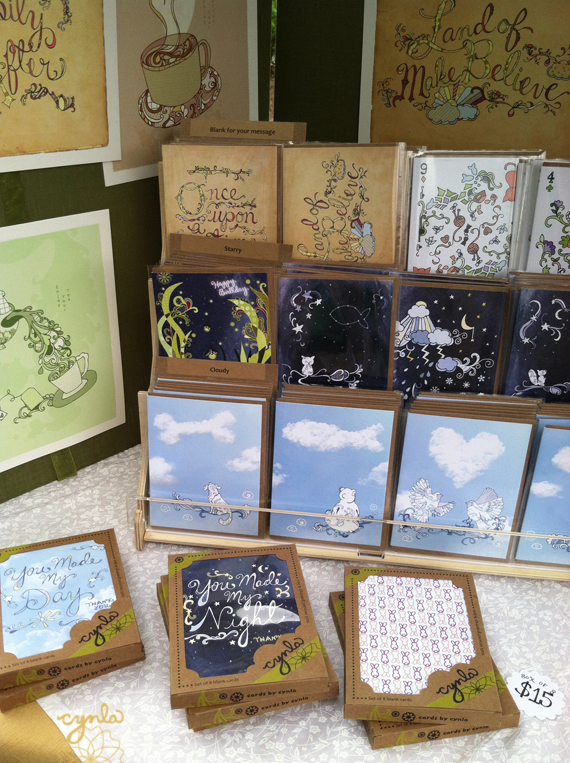 I'm doing another street fair in Suffern, NY this weekend! If you're in the area, please stop by.
Sunday, Suffern, NY, 10-5.
Above are some photos of my booth. I learned a lot from the first fair last weekend: how to prep, what to bring, what customers like, how to tie things down so they don't blow away! It was great to get feedback on my designs. I think the biggest thing is people don't realize they are hand drawn and created by me. I'm planning on creating some new, obvious signage.
I love to hear what kinds of cards people are looking for. If you have any feedback for me, I'm always open to hearing it! Maybe you really like pigs and you're sad I don't have any pig cards.. let me know! I am on the hunt for some great stress-free sayings or quotes to illustrate.
Have a great weekend!
~ Cindy

 follow me on instagram.
I'll be posting photos from the street fair.
sign up for cynla blog updates

about me

Hi! Thanks for visiting. Drawing and creating has become a way for me to de-stress. I'd like to do it more often. This is a space for me to share my art and inspiration, my card designs, and to remind myself to stress less.

My card business and moving outside of NYC [gasp] is a new adventure in my life and I'm happy to be able to share it with you. Feel free to drop me an email cindy [ at ] cynla.com, leave a comment or two, or visit my website (www.cynla.com) and shop (cynla.etsy.com).

Happy de-stressing!

~ Cindy

from the shop

archives