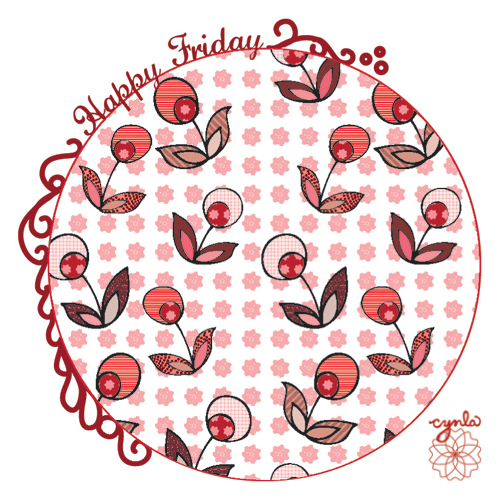 Happy Friday! Started off today with a 2 hour hike! Adventure-style. Whenever I'm on vacation, I would go on these type of adventures all the time. I get this feeling that I don't want to sleep late, I don't want to miss anything, I want to plan the day! Then I get home and I forget that I can still do this.. Well, I'm bringing it back!
There is room for this in my work and life. In fact, I had like 8 ideas while trudging up Mt. Beacon. I'm inspired by nature, the way plants grow, the tiny animals. Hope you enjoy the photos below.

I wonder what kind of butterfly (moth?) this guy will become.
Pattern: Round Cherry Flowers
sign up for cynla blog updates

about me

Hi! Thanks for visiting. Drawing and creating has become a way for me to de-stress. I'd like to do it more often. This is a space for me to share my art and inspiration, my card designs, and to remind myself to stress less.

My card business and moving outside of NYC [gasp] is a new adventure in my life and I'm happy to be able to share it with you. Feel free to drop me an email cindy [ at ] cynla.com, leave a comment or two, or visit my website (www.cynla.com) and shop (cynla.etsy.com).

Happy de-stressing!

~ Cindy

from the shop

archives