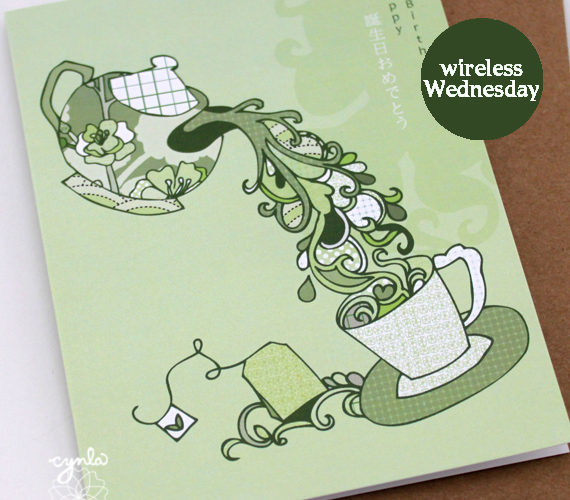 I missed a wireless Wednesday, so I'm looking forward to today when I can get off the computer for a little bit, and find a sunny spot with my sketchbook and tea.
Some other bright spots in my week:
– Learned to finally knit at a weekly knitting night. I'm starting with a cat mat for this shelf my cat loves. Hopefully my cat won't mind the mistakes! and hopefully she won't tear it apart in 2 seconds when it takes me 3 months to make.
– Went to a bbq at a highschool friend's new house. Amazing to reminisce with old friends.
– Had a great fair experience! Met some new customers and contacts, got a lot of amazing feedback.
– Had a gyoza & sake party (my new favorite thing) with my family.
Have a great week!
~ cindy
sign up for cynla blog updates

about me

Hi! Thanks for visiting. Drawing and creating has become a way for me to de-stress. I'd like to do it more often. This is a space for me to share my art and inspiration, my card designs, and to remind myself to stress less.

My card business and moving outside of NYC [gasp] is a new adventure in my life and I'm happy to be able to share it with you. Feel free to drop me an email cindy [ at ] cynla.com, leave a comment or two, or visit my website (www.cynla.com) and shop (cynla.etsy.com).

Happy de-stressing!

~ Cindy

from the shop

archives