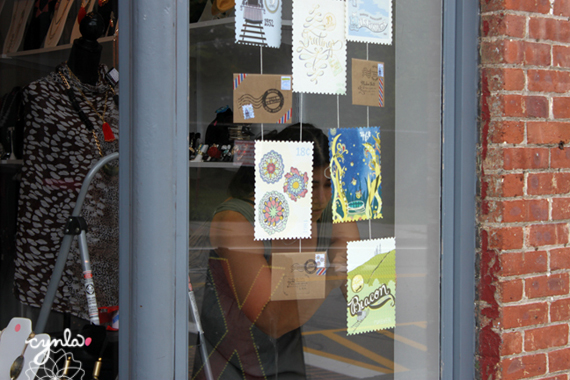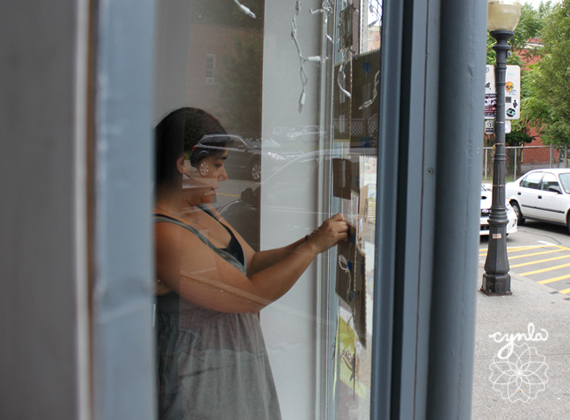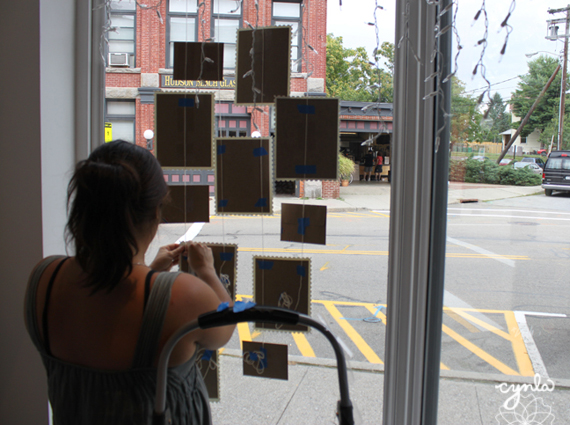 I just designed and put up my first window display! It's kind of a mobile of stamps and envelopes with designs that celebrate the Beacon Centennial – the theme of Windows On Main this year.
Opening party is tomorrow (Saturday the 10th) and hopefully I can get some nice close up shots of my stamps to share with you.
the details:
Windows on Main Aug 10-Sept 14, 2013
My window is at Lorraine Tyne on Main Street, Beacon, NY & My husband's window is at Beacon Natural Market
Opening party • Aug 10 • 6-9pm – free wine and food, lots of art – see you there!
Quick note: Lorraine Tyne has lots of great jewelry and the owners are all super super nice. Great place to stop in! Might have to get this when I visit my window!
sign up for cynla blog updates

about me

Hi! Thanks for visiting. Drawing and creating has become a way for me to de-stress. I'd like to do it more often. This is a space for me to share my art and inspiration, my card designs, and to remind myself to stress less.

My card business and moving outside of NYC [gasp] is a new adventure in my life and I'm happy to be able to share it with you. Feel free to drop me an email cindy [ at ] cynla.com, leave a comment or two, or visit my website (www.cynla.com) and shop (cynla.etsy.com).

Happy de-stressing!

~ Cindy

from the shop

archives