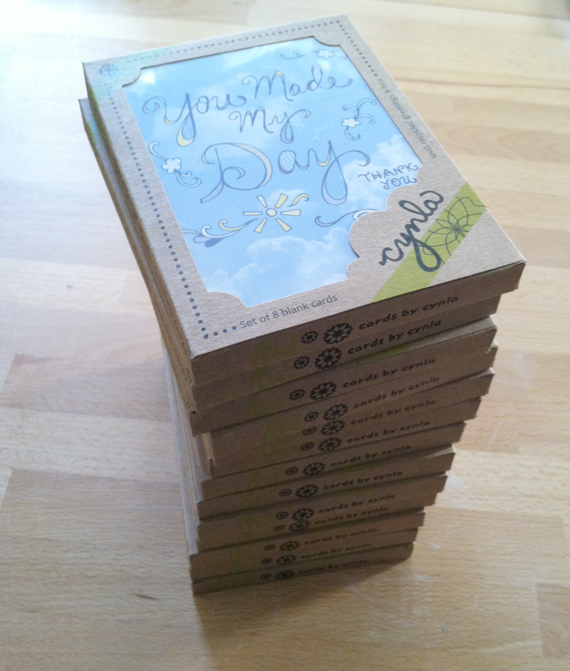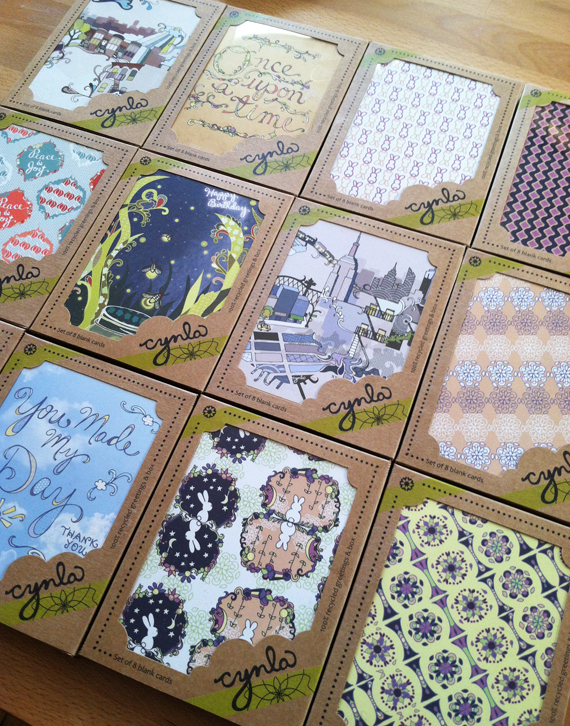 The sight of this leaning tower of boxes makes me happy…
It was a great weekend over here. Spent some quality time with friends and their sweet baby, including a friend who crazily biked to Beacon from Brooklyn!, had great brunch, homemade pizza, made a fire (s'mores!), went on a date with my husband, and continued working on some holiday ideas. It was a satisfying, relaxing weekend.
I also had a big order for box sets of greeting cards! They will soon be holiday gifts. It's so very satisfying to see all of these designs next to each other, in their pretty packaging, and know they are going out to good homes.
sign up for cynla blog updates

about me

Hi! Thanks for visiting. Drawing and creating has become a way for me to de-stress. I'd like to do it more often. This is a space for me to share my art and inspiration, my card designs, and to remind myself to stress less.

My card business and moving outside of NYC [gasp] is a new adventure in my life and I'm happy to be able to share it with you. Feel free to drop me an email cindy [ at ] cynla.com, leave a comment or two, or visit my website (www.cynla.com) and shop (cynla.etsy.com).

Happy de-stressing!

~ Cindy

from the shop

archives